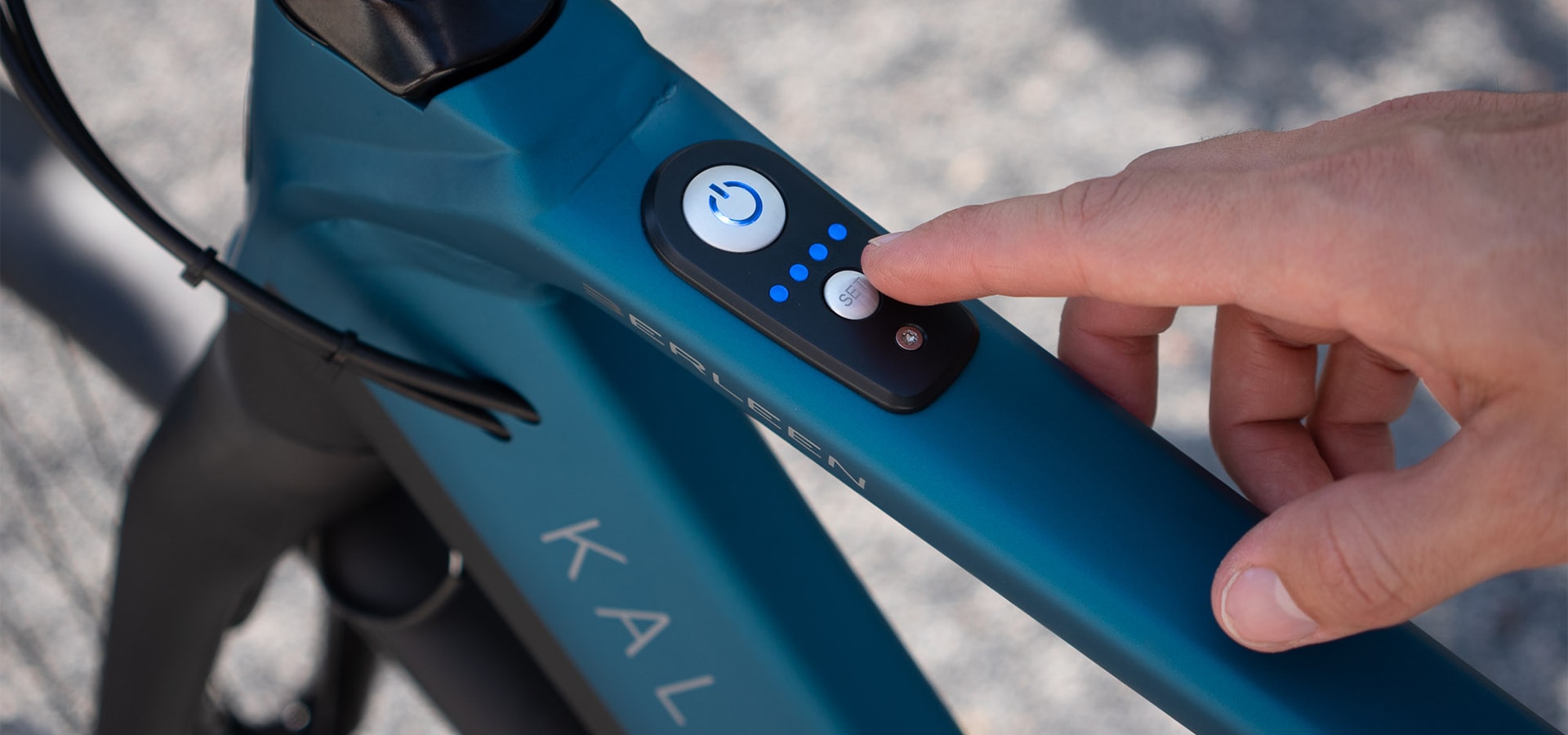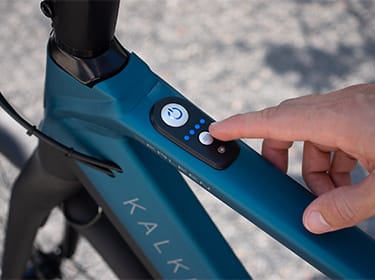 SOMETHING FOR EVERYONE
A drive system for everyone? That was how it was before. The success of the e-bike now covers all bike sectors and also includes a variety of e-bike systems to match.
The Kalkhoff platform concept taps into the potential of this variety and opens up drive options in the core e-trekking and e-city segments, as already established in the automotive sector.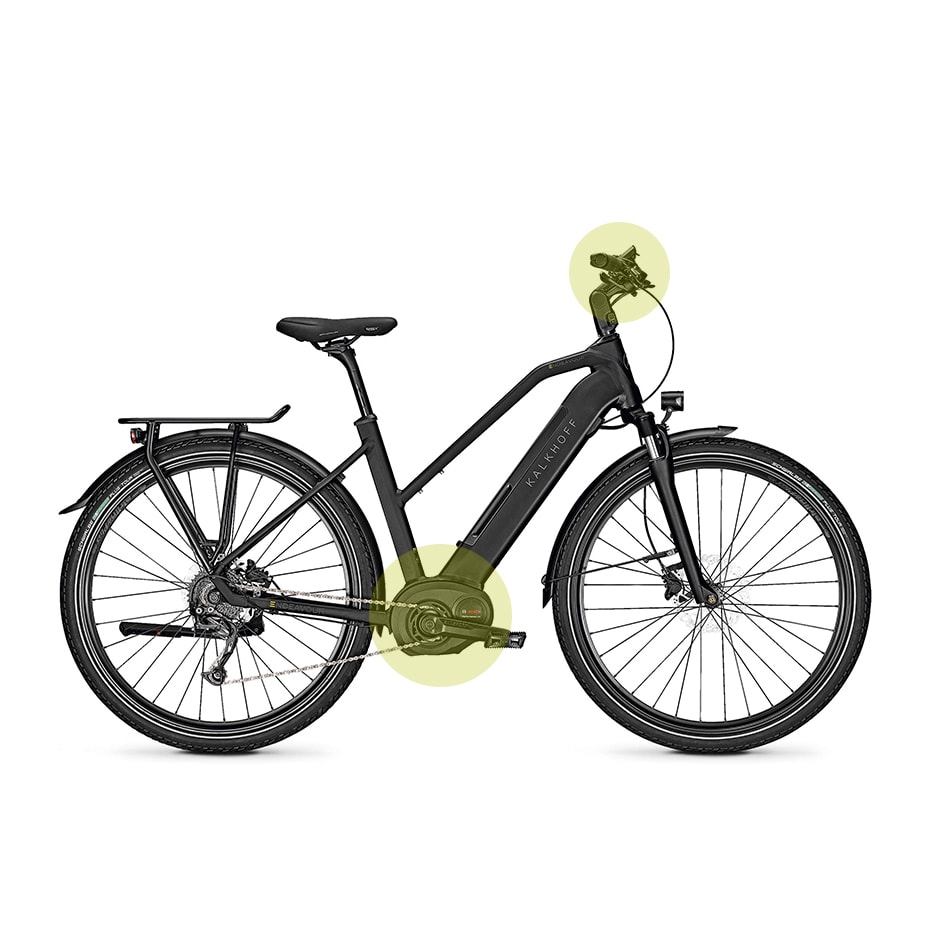 Bosch
A success story: Founded in 2009, presented in 2010 and marketed in model year 2011. Bosch e-bike Systems has been equipping e-bikes with powerful drives ever since. From enduring to high torque, from powerful to supersoft. The Bosch e-bike motors cover the entire spectrum of pedelec riding. The sturdy all-rounders are therefore used by Kalkhoff in both the e-trekking and e-city ranges. The quiet Active and Performance lines, for example, are particularly impressive due to their sensitive ride feel, making them ideal for daily city commutes or leisurely river-bank bike tours. On the other hand, the Performance Line CX is more sporty: Powerful and with an extreme thrust to the front, it is the perfect companion for ambitious off-road e-bike rides. Bosch motors achieve their optimum performance at medium pedalling frequency. more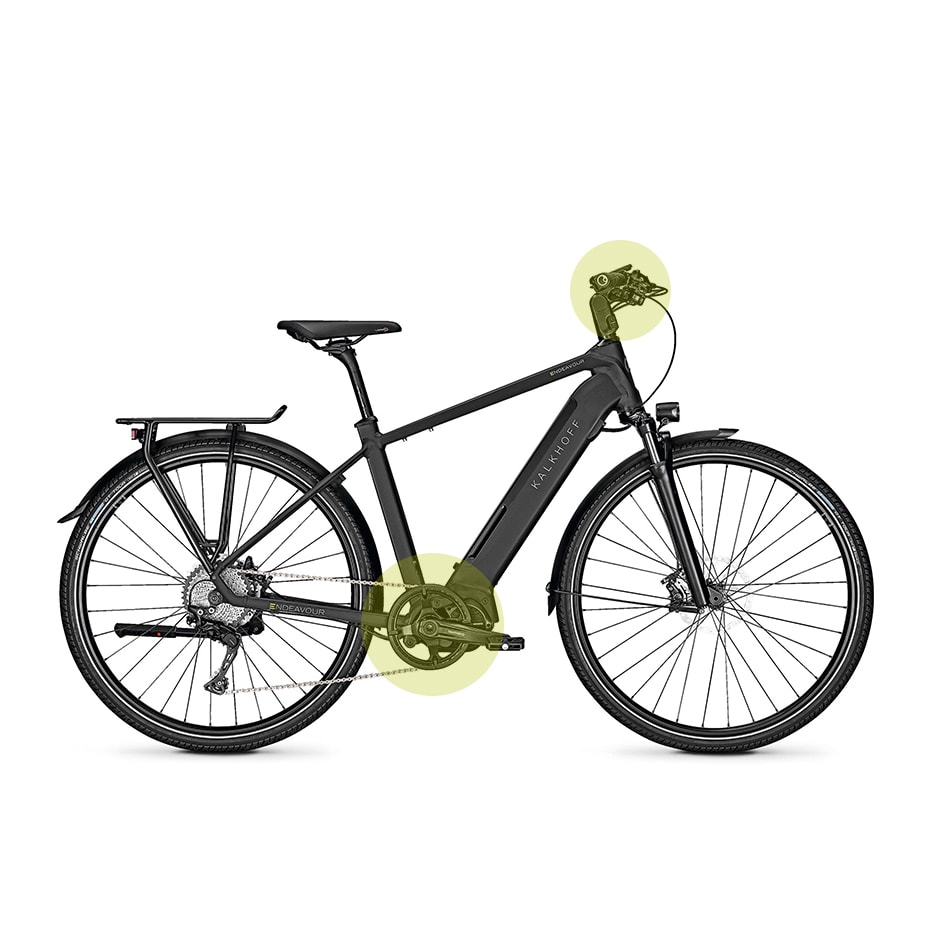 Shimano
SHIMANO is a byword for e-bike components of the highest quality. In its production plants across the entire world, the Japanese component manufacturer is developing and producing a broad range of e-bike system components – light, compact and powerful centre motors, long-range batteries and bicycle computers. The STEPS drives deliver their best performance especially at higher pedalling cadences and can easily be configured to individual needs – ideal for all and special users of the classic bicycle who would like a more dynamic experience. more