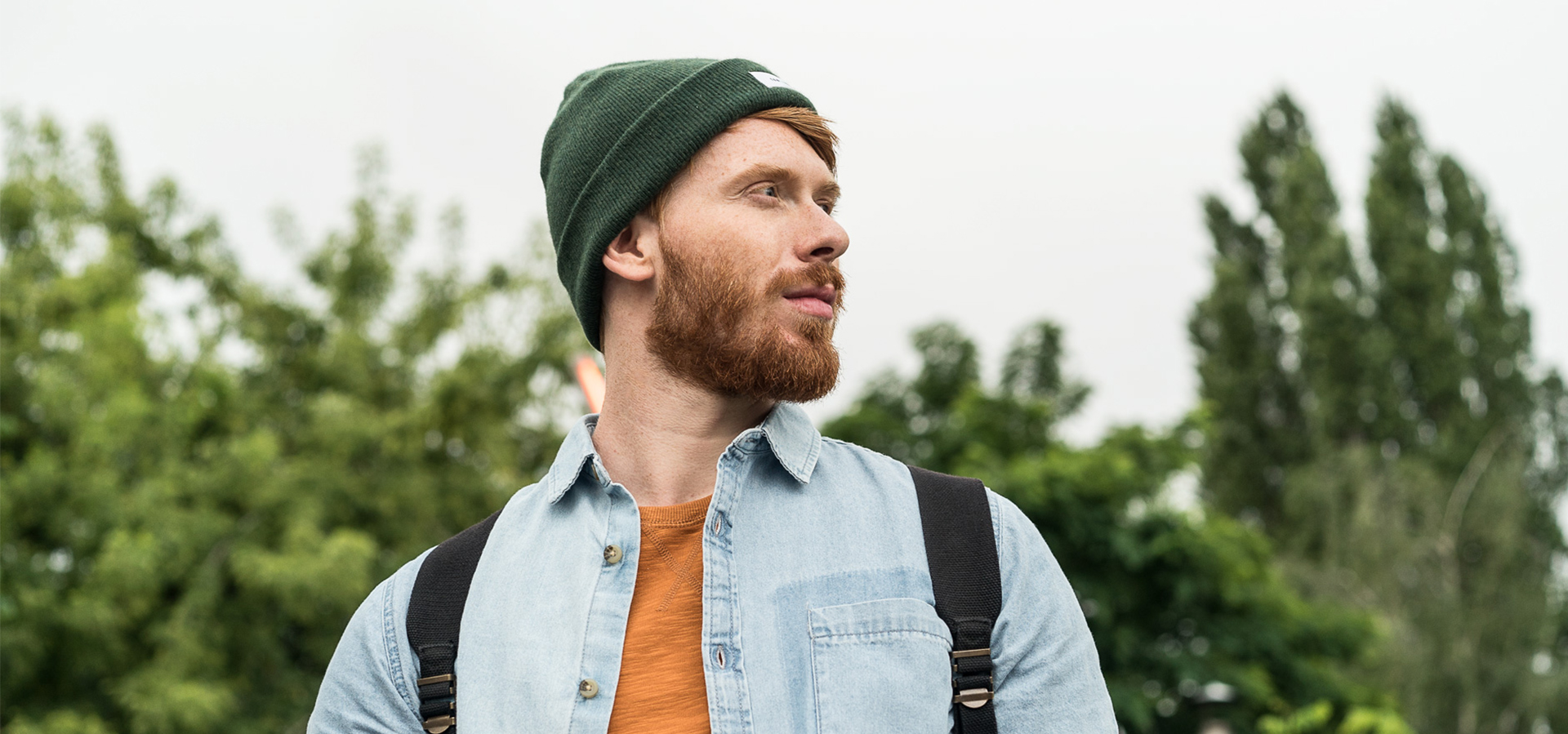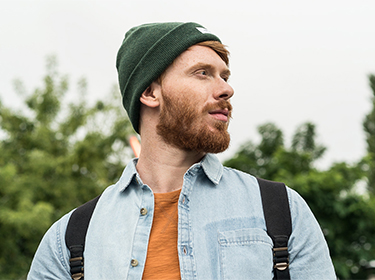 DISTINCTION OF EXCELLENCE
With our products, we at Kalkhoff are setting standards time and again – especially in integrated e-bike design. We have been awarded the coveted Red Dot Award for product design twice in recent years: In 2016 for the Integrale LTD White and in 2018 for the Berleen 5.G Advance. Our test results also make us extremely proud time and again: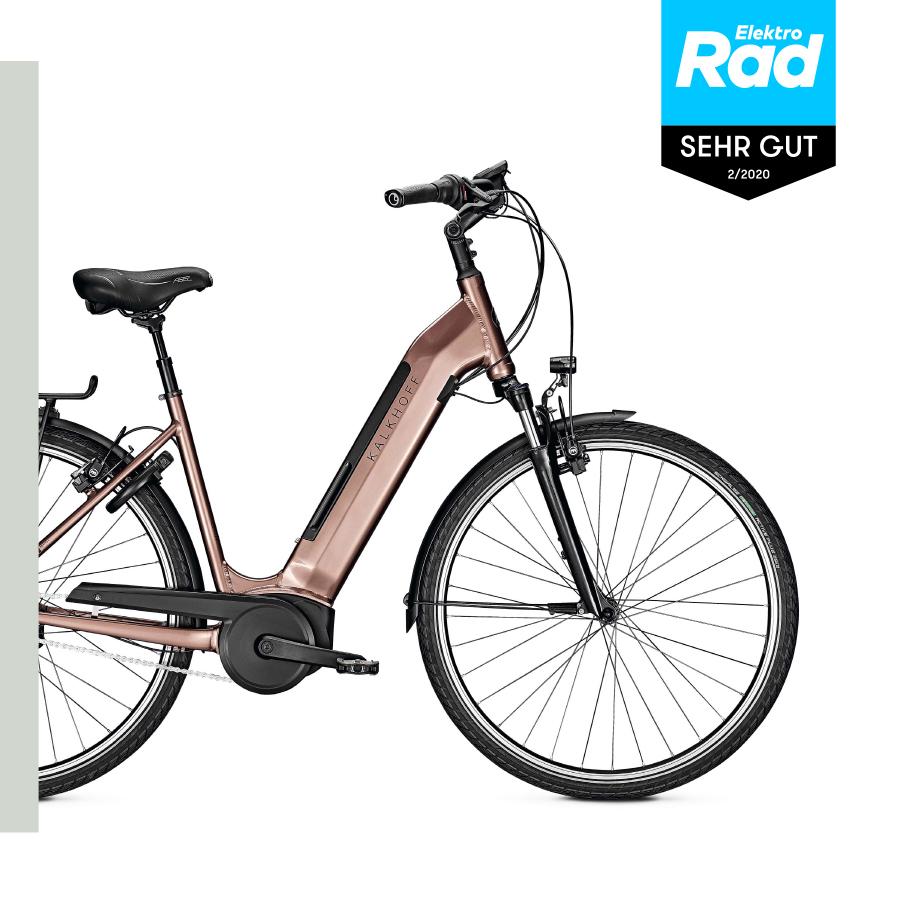 Very good: Agattu 4.B Advance
03/20
Convinces on all fronts: the Agattu 4.B Advance fascinates with its extra wide brake levers and a frame that resembles a bodywork. Moreover, the cables and the Bosch Active Line Plus battery are completely integrated. The Comfort e-bike has an excellent straight-line stability but can also perform quick slalom maneuvers: a bike that makes every ride a joy! The Agattu is a true all-round city bike.
Highlights: straight-line stability, versatility, frame, braking performance, and sitting position.
In the test: 16 bikes (E-City): 7 x very good, 2 x with price/performance recommendation and 1 x with purchase tip 4 x good
► About the test result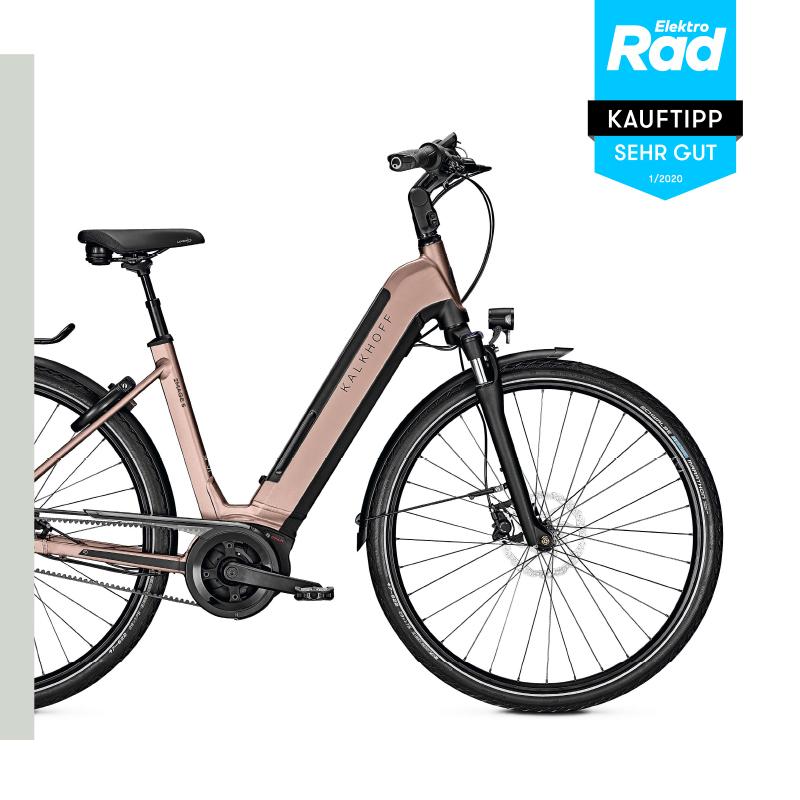 Purchasing tip + very good: Image 5.B Excite
02/20
The Image 5.B Excite transpires to have an interesting personality. Thanks to a tidy, elegant visual appearance and thought-out details, it is the perfect e-bike for daily urban use. The flowing chassis makes it seem more like a vehicle than an e-bike. A feeling of comfort which nobody wants to miss out on: The ergonomic handlebars provide a perfect grip. When riding, the comfort bike can be happily manoeuvred through the bends. The first-class riding performance is brilliant.
Top: Riding and braking performance, elegant design
In the test: 22 City/Urban: 15 x very good, 7x good
► About the test result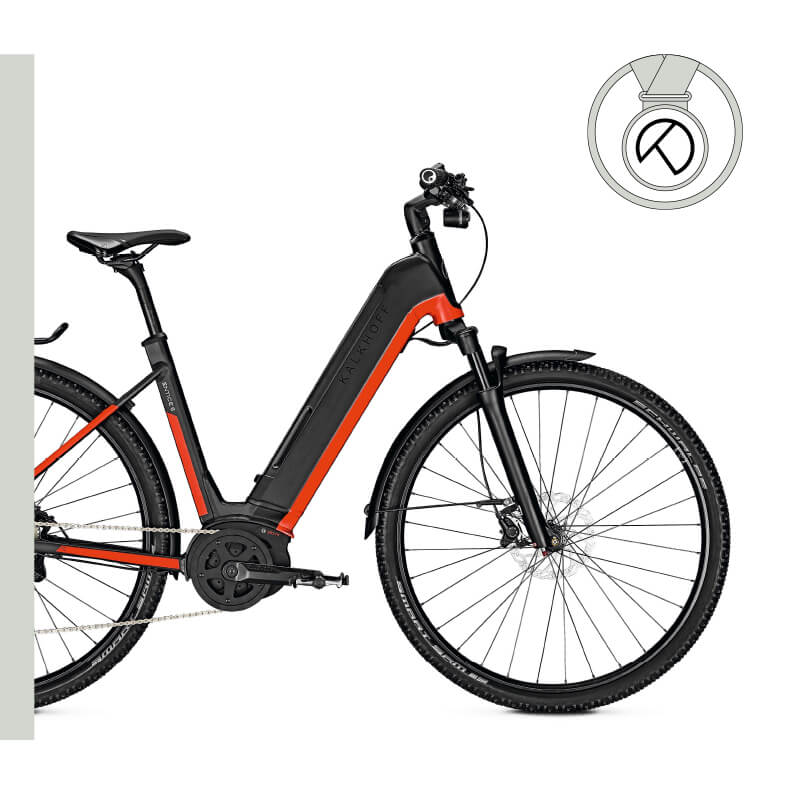 Well done: Entice 5.B Excite
02/20
Agile tour speedster: The Entice 5.B Excite is convincing with skilful handling, nimbleness and strong propulsion. The studded tyres and suspension forks make it very pleasant to ride on woodland paths. Thanks to comfortable ERGON handles, riders have a secure grip even on slippery surfaces. It is praised first and foremost for the different frame types and sizes for riders of different statures. An all-rounder for towns and the suburbs.
Top: Ergonomic cockpit and high-torque Bosch propulsion.
In test: 23 trekking bikes: 14 x very good, 9x good
► About the test result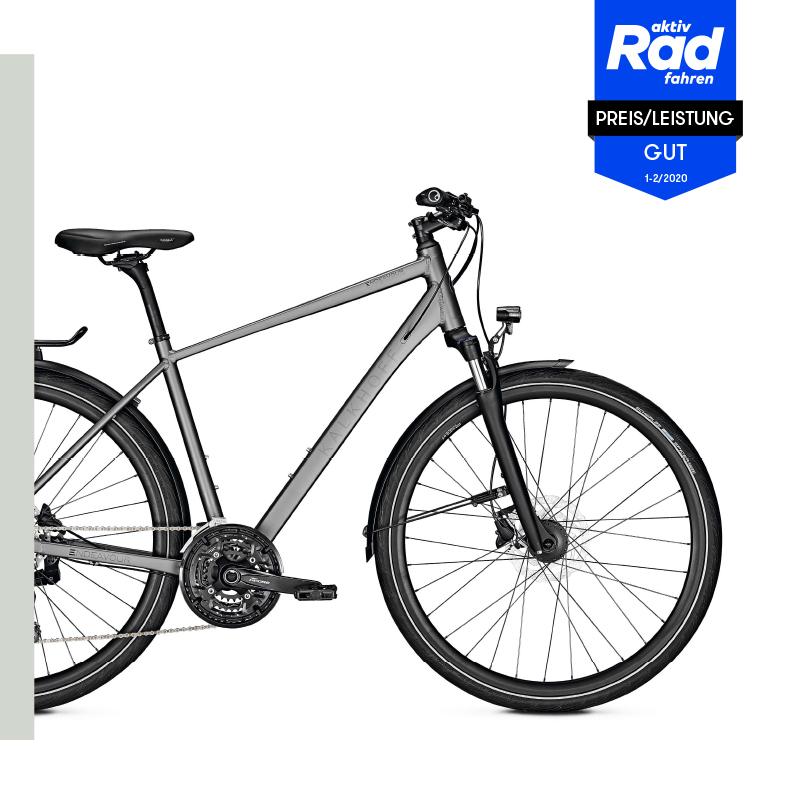 Well done: Endeavour 30
02/20
Enjoy the year's first rays of sun with our price/performance winner, the Endeavour 30 (from £999). Our sporty endurance runner not only makes a good impression on flat asphalt. The Suntour steel suspension fork smooths out all terrain. Extra luggage poses no problem – the reliable Shimano-XT-30 gear shift and powerful disc brakes ensure safety.
Top: High quality Ergon handles, a chic robust bell and the integrated rear light make the overall package perfect.
In test: 17 trekking bikes: 7 x very good, 10 x good
► About the test result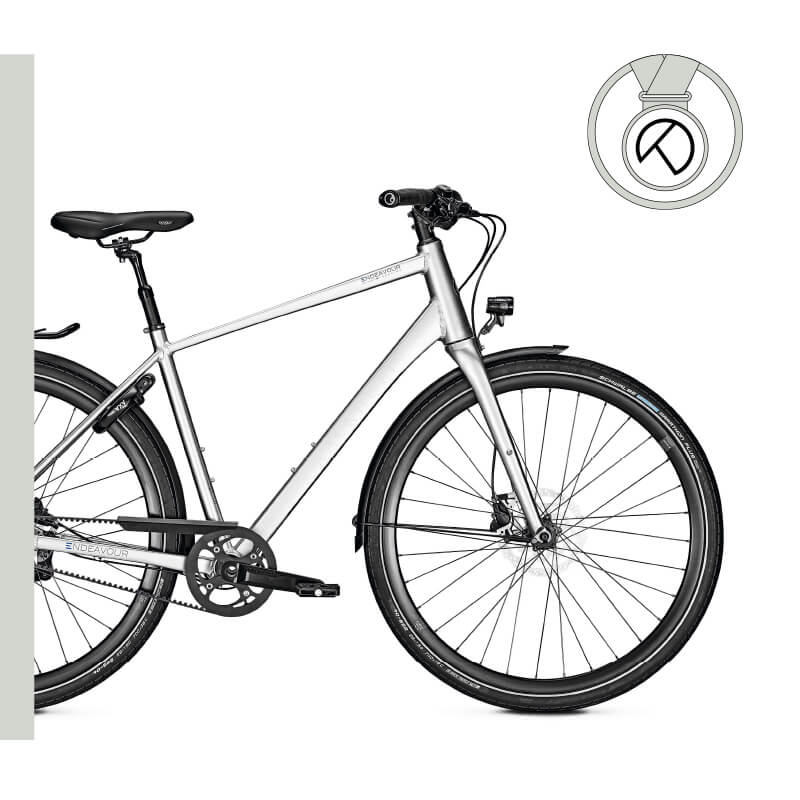 Very good: Endeavour 8 BLX
01/20
Carefree bicycle: Endeavour 8 BLX is impressive with a visual presence: Razor-sharp rigid fork, sporty frame and ergonomically perfect handlebars. A real eye-catcher thanks to its elegant, modern angular line management and design language. An urban design, firm trekking bike with excellent riding characteristics: On the one hand, a sprinting pacesetter with rapid tyres; on the other hand, relaxed gliding with pleasant comfort. Simply a casual endurance runner.
Top: Modern design language and riding characteristics.
In test: 9 wheels: 2x 1.6/ 1x1.9/ 2x2.0/ 3x2.1/ 1x 2.3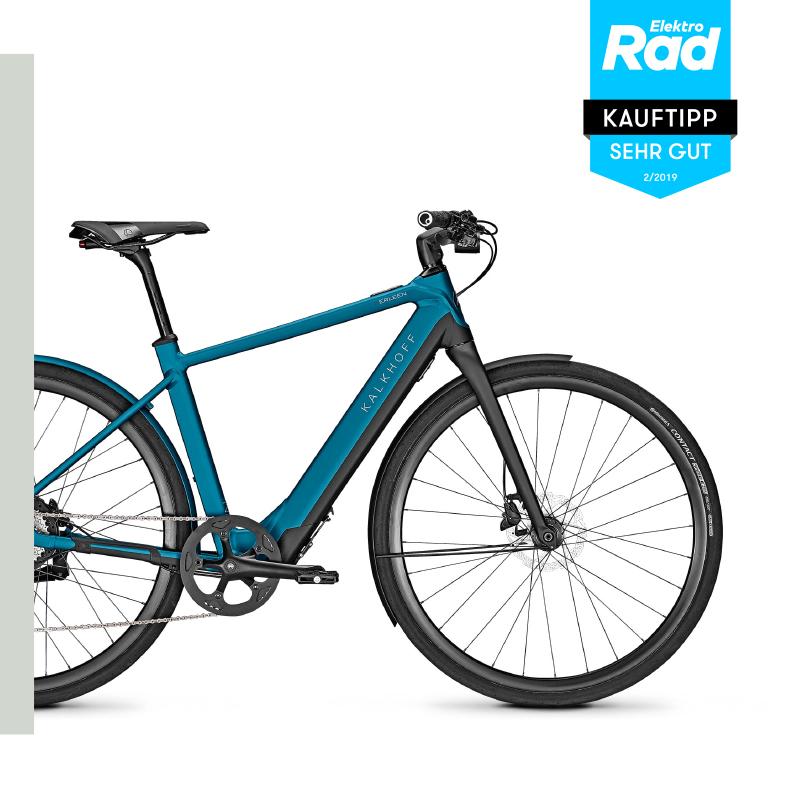 Very good: Berleen 5.G Edition
04/19
Pure mobility: The Kalkhoff Berleen 5.G Edition is an electrifying design statement with fascinating riding dynamics. It is inspiring thanks to a fully integrated 252-Watt battery. The Groove rear wheel motor ensures perfect propulsion. Thanks to freewheeling, the light Berleen can easily exceed the power assistance limit. Its riding performance is outstanding – thanks to the rigid fork which provides rear thrust and agility, the 25 km/h mark is quickly attained. The harmonious sitting position and the non-slip pedal also ensure dynamic riding pleasure.
Highlights: Design, integrated visual aspect and innovative details.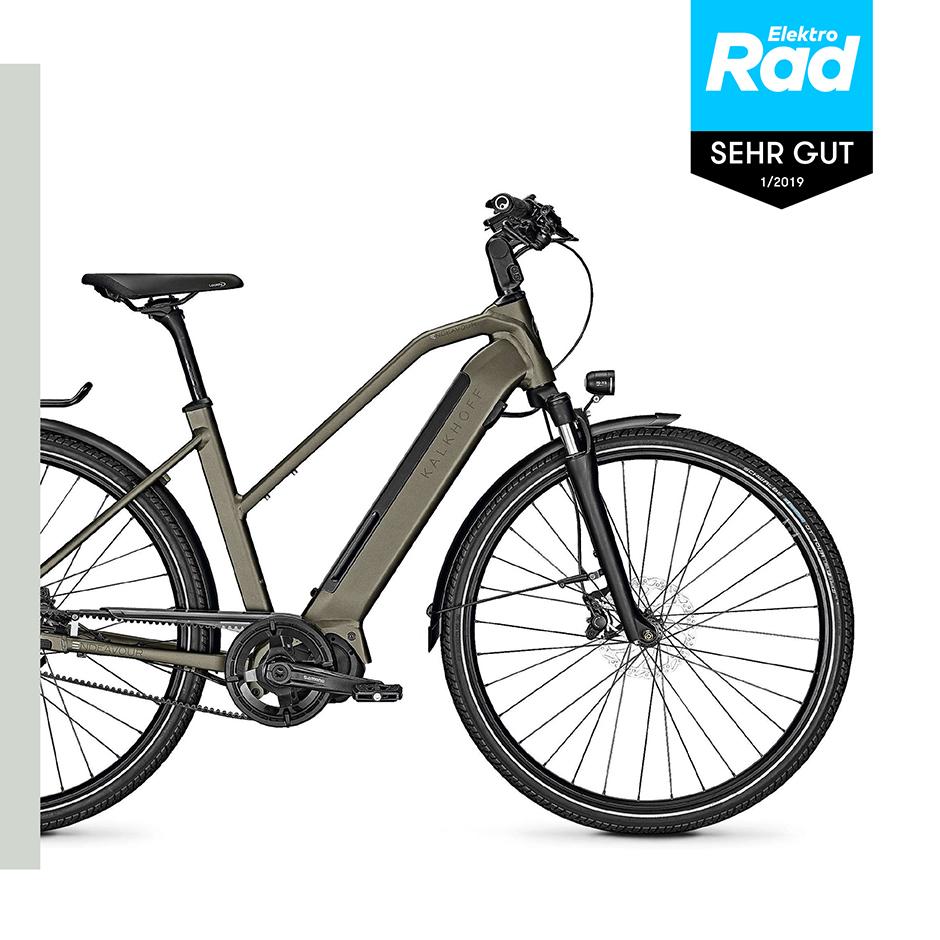 Very good: Endeavour 5.S Belt
03/19
Are you looking for a delicate touring bike with advanced technology? German bicycle magazine "ElektroRad" recommends the e-bike Endeavour 5.S Belt. The new 540 Wh Shimano E-6100 mid-motor layout is integrated in the downtube and ensures ideal weight distribution. In addition to gentle support, the bike provides a natural and harmonious riding performance. The motor and pedal force is transmitted by means of a Gates toothed belt – in contrast to a chain this is maintenance and oil-free! A feel-good factor is guaranteed: The comfortable saddle and the very pleasant handlebar position promote a relaxed sitting position.
Top: State-of-the-art technology combined with ergonomic sitting position.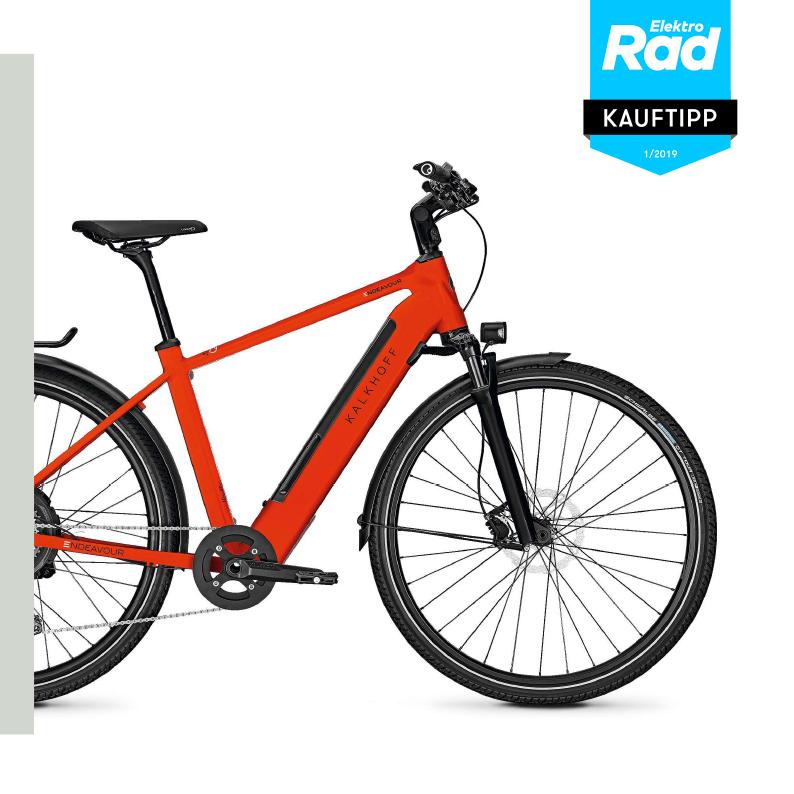 Purchasing tip: Endeavour 5.N Excite
02/19
Are long sporty tours your thing? Then German bicycle magazine "ElektroRad" recommends the Endeavour 5.N Excite with Neodrives rear-wheel drive. Thanks to the low-maintenance components, it is ideally suited to long distances and regular riders. The pedal force of the motor, which is manufactured in Germany, acts directly on the rear wheel and thus ensures real thrust. At speeds beyond 25 km/h or when the engine is switched off, the otherwise noiseless Neodrives motor produces no pedalling resistance. Hilly routes are not a problem thanks to the air suspension fork, with a bonus pinch of agility – balanced riding performance is guaranteed!
Positive: very good, noiseless drive concept, high-quality components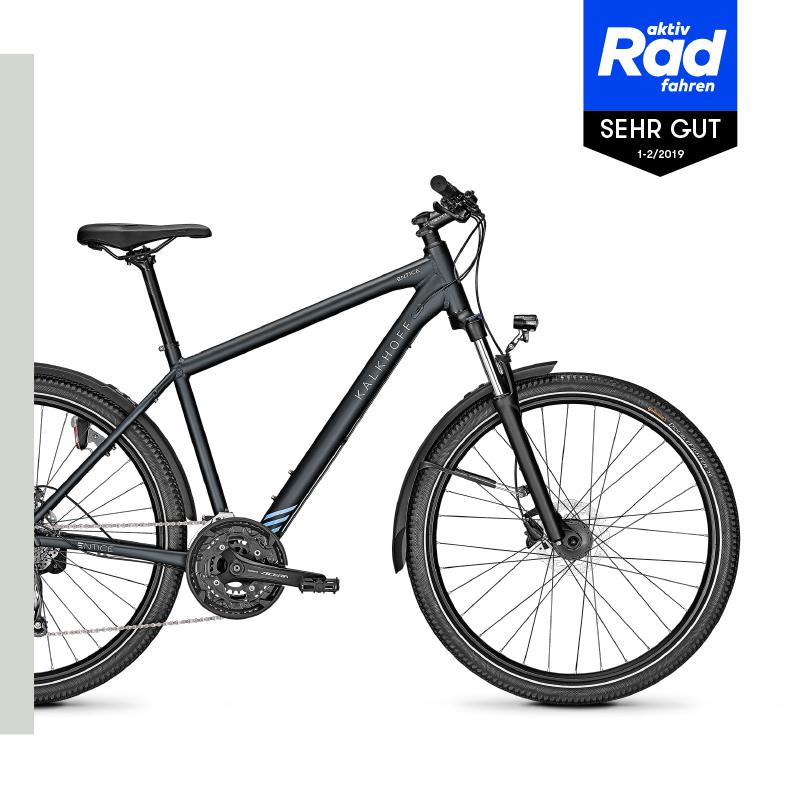 Entice 27 is top of the class
01/19
The potent tour all-rounder is convincing due to its agility and fluent riding. Relaxed rides on asphalt and in light terrain are no problem thanks to the semi-slick profile. Due to the large air volume and the effectively working suspension forks, potholes are defused, and real riding comfort is thus ensured. The pleasant smoothness of the Entice 27 is apparent first and foremost when going downhill. The crossbike also masters bends in quick succession perfectly.
Selling point: The high-quality workmanship of the internal shift cables.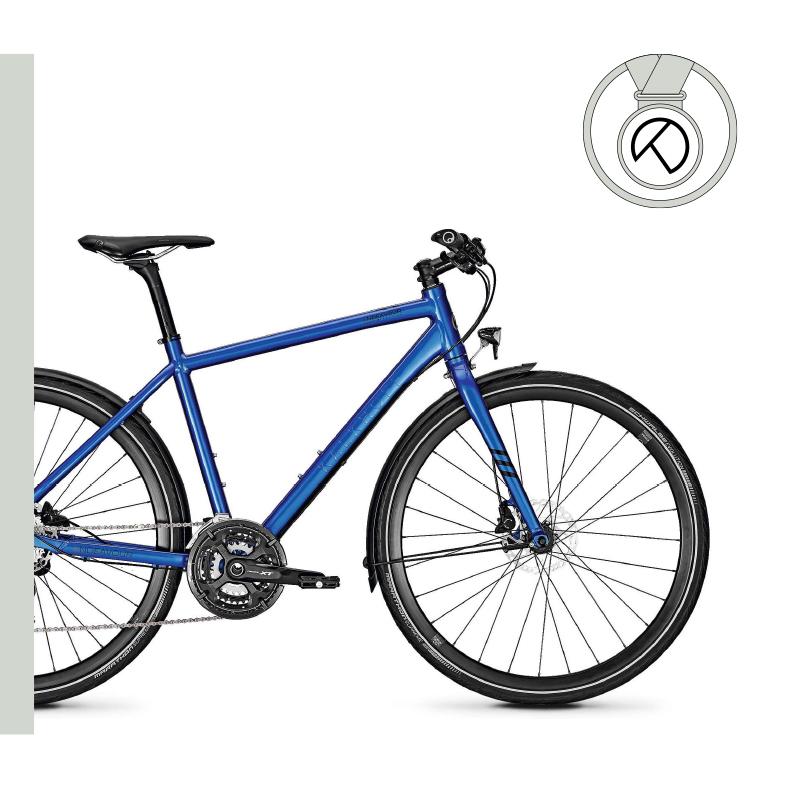 Endeavour Lite scores 1.7
10/18
"My Bike" is impressed! The Endeavour Lite has been improved yet again. The bike is comfortable due to its more streamlined fork and its saddle with much better cushioning. It steers accurately and is a smooth ride with handling that is also very convincing. The trekking bike offers a highly balanced ride with a pleasantly relaxed yet sporty sitting position. Score: 1.7! The Kalkhoff bike stood out ahead of six other brands when it came to comfort.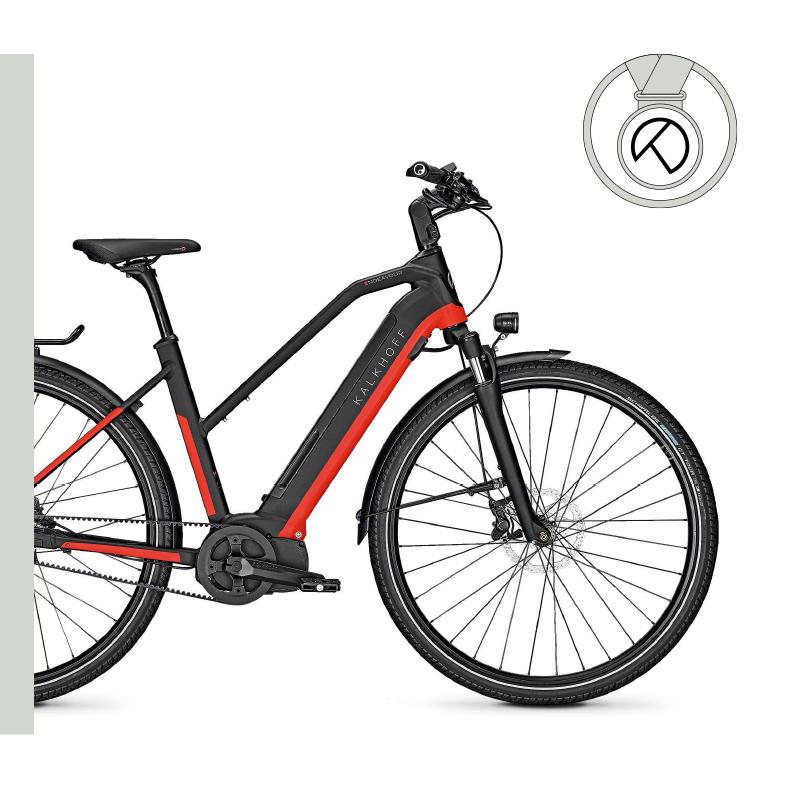 Impulse Evo RS offers promise
10/18
"My Bike" tested the Impulse Evo RS and rated it as GOOD. Particular praise was reserved for the thrust that increases in proportion to the power exerted on the pedals, no matter how fast the crank arm is turning. That means that the motor will provide comparatively little power to accompany a cyclist who is not pedalling hard. Great for making you work to stay fit! The energy-saving motor offers a maximum total range of 155 km.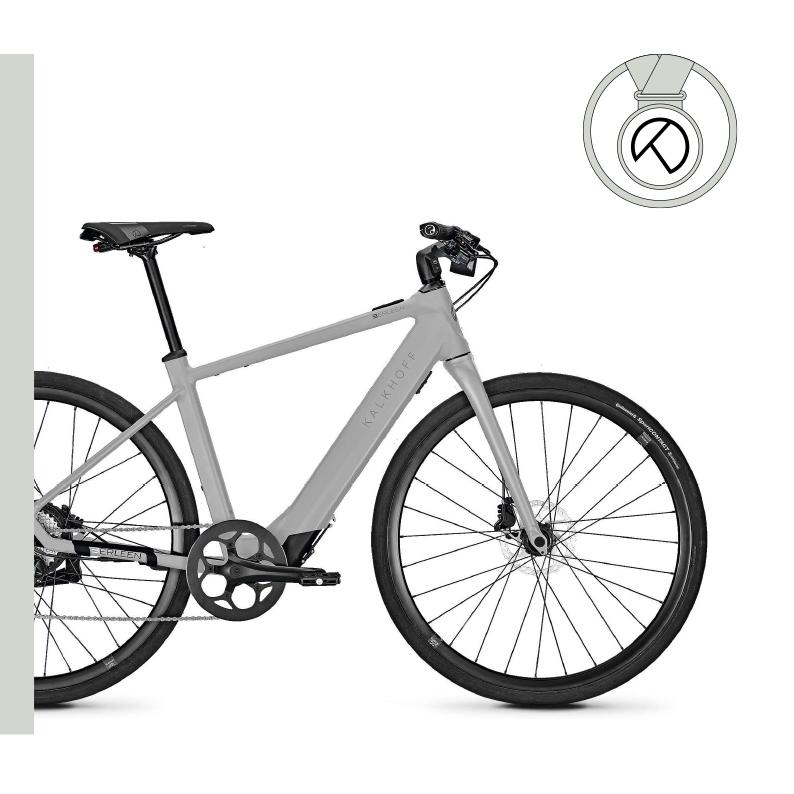 E-bikes comparison test: Berleen 5.G Advanced outstanding
10/18
The perfect Kalkhoff starter e-bike for city riding. Its strengths lie in compact design and good support on slopes – at an outstanding price-performance ratio! The combination of a Groove Next-Motor, an in-house designed Kalkhoff display app and a derailleur system makes all situations an unforgettable experience!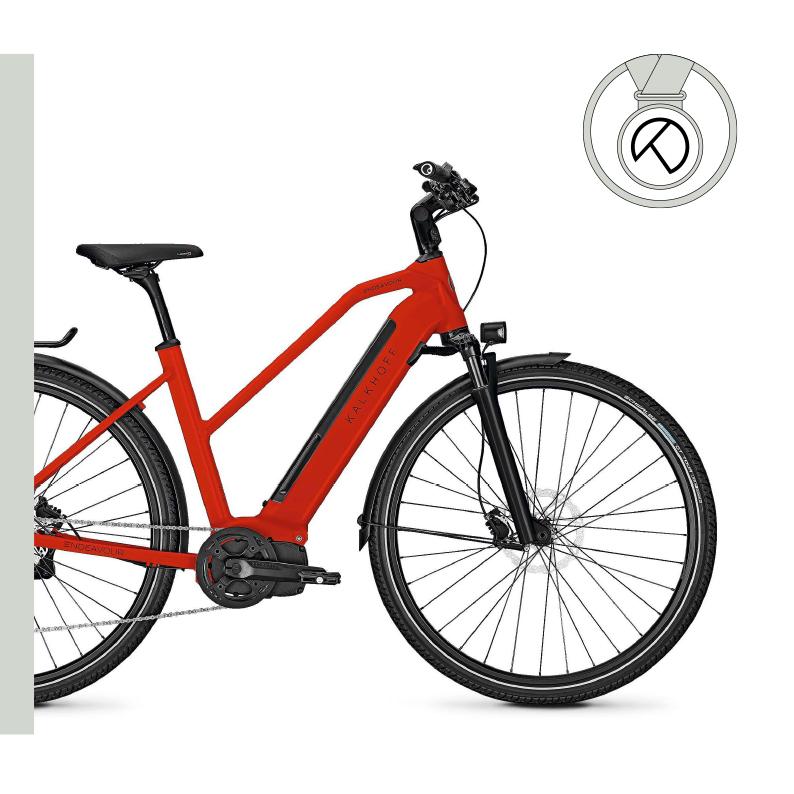 Elektrorad magazine raves about Kalkhoff Endeavour Excite i11
10/18
"The motor makes cycling fun as soon as you set off!" Especially in the RS version of Kalkhoff's electric touring bike, the Endeavour Excite, the powerful propulsion system of the Impulse Evo motor and its adjustability continued to impress, in particular. Even during climbs and on the lowest setting, the Evo ES provides respectable thrust. The Sport support level copes well with steeper ascents. The fourth support level, Ultra, is only needed when riding up in the mountains with a lot of luggage.
Highlight: The gear shift intervals protect the drive train.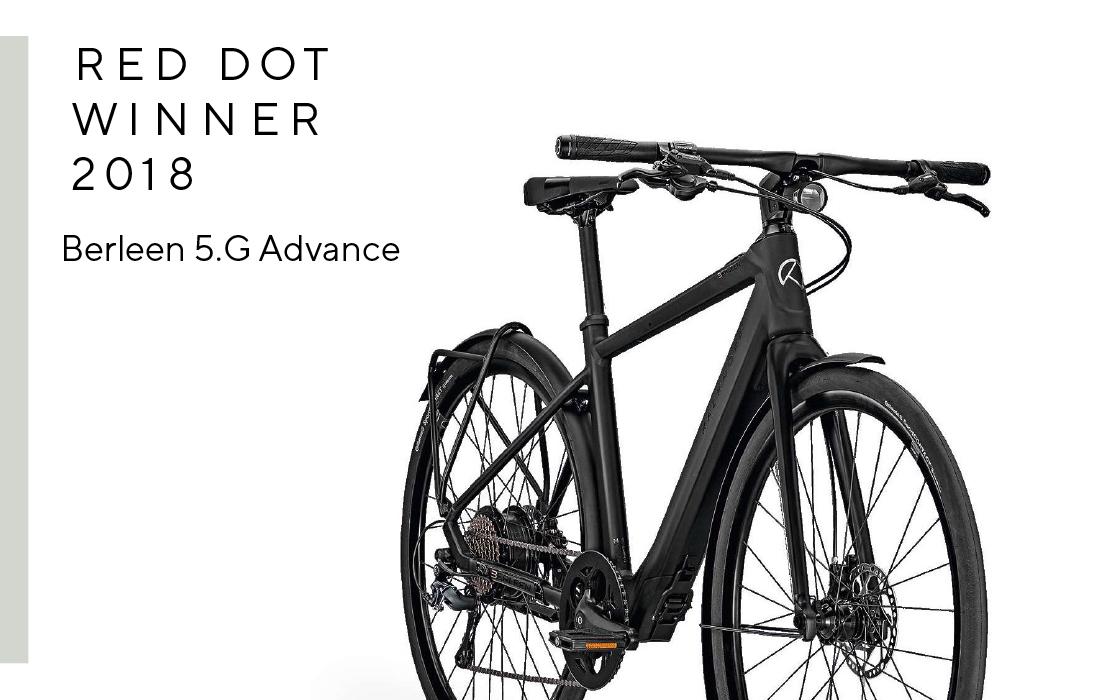 ?>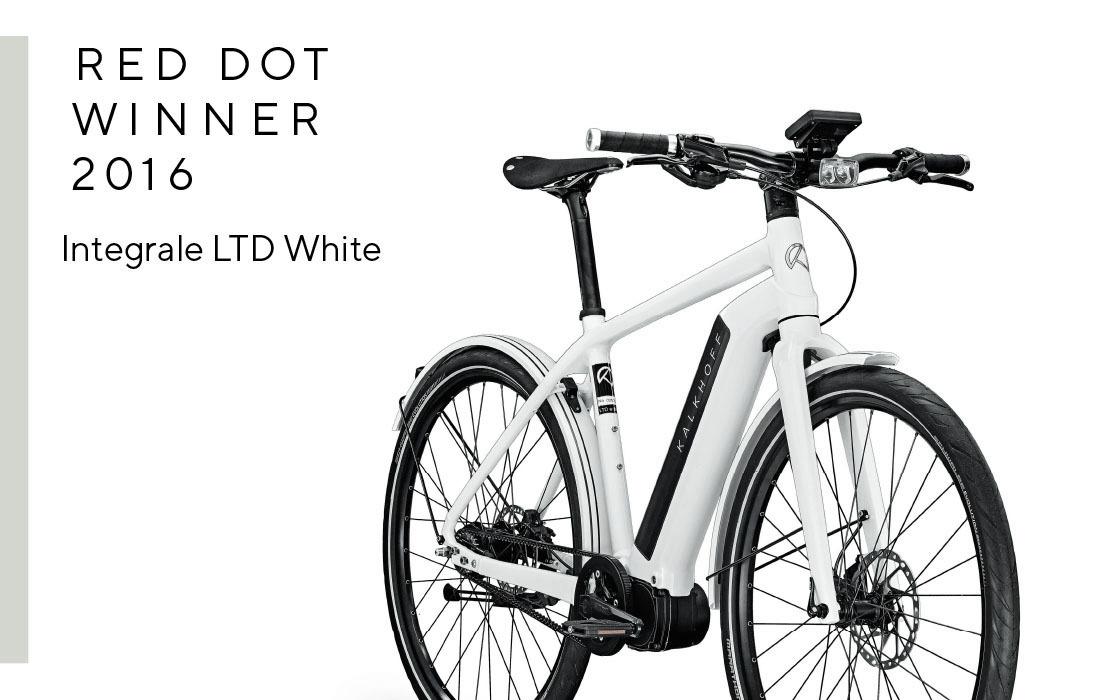 ?>