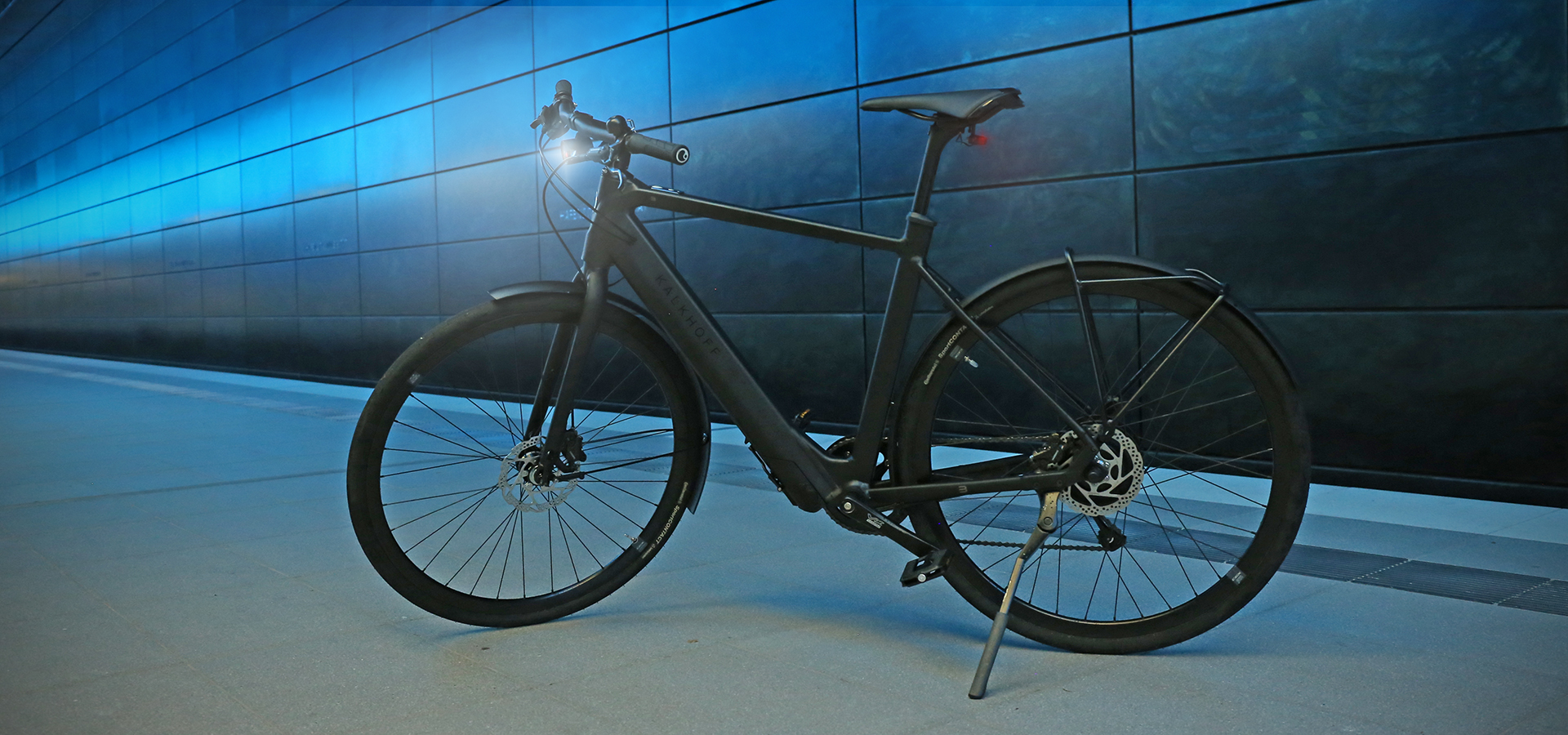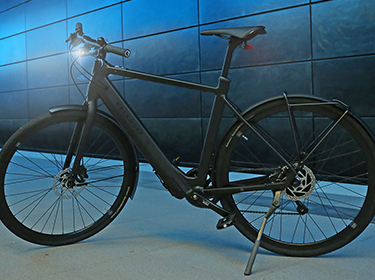 Licht in het donker brengen –
Tips voor het kiezen van de juiste fietsverlichting
Lux en lumen als meetwaarden voor koplampen – maar wat betekenen deze eenheden eigenlijk? De aanduiding van de lichtstroom in lumen beschrijft de totale hoeveelheid licht die de lichtbron afgeeft, maar zegt niets over de richting of gelijkmatigheid. Bedoeld is dan ook de totale hoeveelheid licht die aan de voorzijde uit de koplamp schijnt, bijv. op straat of in de lucht. De verlichtingssterkte in lux beschrijft de lichtopbrengst op een verlicht oppervlak – of anders gezegd hoeveel licht op een afstand van 10 m op straat valt.
Dynamo of accu
Welke fietsverlichting past bij mij?
Stads-, toer- en trekkingfietsfanaten kiezen voor een licht lopende naafdynamo en ledverlichting, terwijl sportievelingen de voorkeur geven aan de lichte batterij- en accuverlichting die heel handig kan worden opgeladen via de USB-aansluiting.
De typische stadsfietser kan daarnaast gebruikmaken van de straatverlichting. Dagrijlichtkoplampen met signaal-led's die je overdag laten opvallen in het drukke stadsverkeer zijn hierbij ideaal. Voor de klassieke forens daarentegen, die zowel overdag als in de avonduren met de fiets naar het werk gaat, is een heldere, brede koplamp met een hoge lux-waarde nodig. Bepalend voor de kwaliteit van een koplamp is de lichtbundel die op de rijbaan valt. De verlichtingsafstand, breedte, intensiteit, gelijkmatigheid en de exacte licht-donkergrens van de koplampen worden hier in een ware afbeelding geïllustreerd: