CROSSOVER CONCEPT: KALKHOFF ENTICE
BEGIN YOUR ADVENTURE FROM YOUR DOORSTEP.
Spontaneity is a virtue.
The Entice follows the path you choose, tarmacked or otherwise.
CROSSOVER CONCEPT
BOULEVARD EN LANDWEG.
De weg hoeft niet per se gemakkelijk te zijn – de Entice 5 combineert bruikbaarheid voor alledag met een vleugje avontuur.
DRIE FRAMES
Diamant – Ultrastabiel fram
Klassiek herenfietsframe met de optimale combinatie van stabiliteit, lichtgewicht en een sportief design.
KEUZE UIT TWEE AANDRIJVINGEN
Bosch Performance Line CX
De CX-aandrijving is met een maximum koppel van 75 Nm dé krachtige aandrijving voor veeleisende e-bikers: Synergie van perfect gedoseerde ondersteuning en ongelofelijke dynamiek.
DRIE UITVOERINGSOPTIES
Tour
Offroad-Touring-uitrusting: Systeembagagedrager, spatborden, voortrein-stuur-eenheid met geïntegreerde kabelgeleiding, hoogwaardige LED-verlichting, naven met steekassen, 10 versnellingen.
ZES KLEUREN
De klassieke: Magicblack mat (alleen Move)
Ontdekken welke fiets het best bij je past?
Een handige keuzehulp is My Bike Selector. Start nu de configuratie.
E FOR EXPLORATION.
Kenmerken van de nieuwe Entice 5
1

Impeccable form and functionality.

2

Versatility is its trump card.

3

Highly stable when braking or cornering.

4

Full speed ahead, no matter the terrain!
Family image-features
UIT ÉÉN STUK
Het exclusieve "one piece" stuur/voortrein-ensemble fascineert qua vorm en onderscheidt zich functioneel.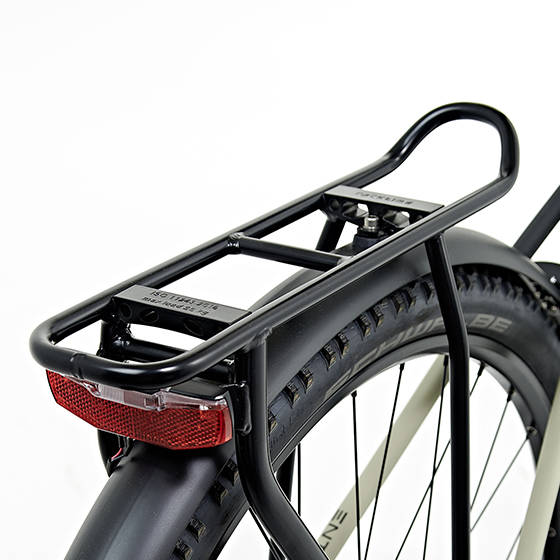 SPORTS UTILITY VEHICLE
De Entice 5 modellen vinden hun weg niet alleen in de stadsjungle.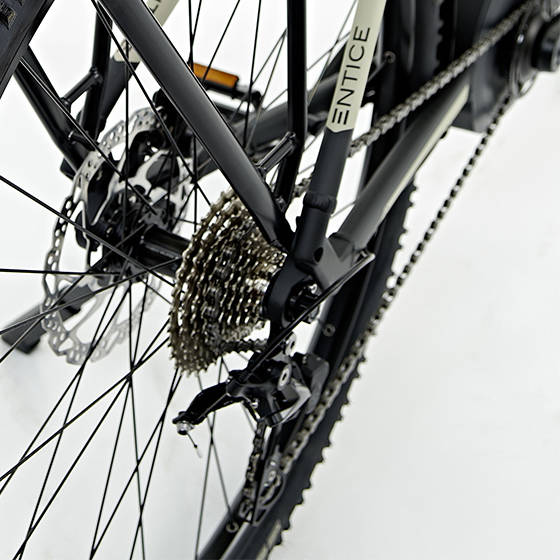 STABILITEITSFACTOR
Frames met torsiestijve steekasnaaf verhogen de rem- en bochtenstabiliteit.