CROSSOVER CONCEPT: KALKHOFF ENTICE
BEGIN YOUR ADVENTURE FROM YOUR DOORSTEP.
Spontaneity is a virtue.
The Entice follows the path you choose, tarmacked or otherwise.
CONCEPT CROSSOVER
À LA VILLE COMME À LA CAMPAGNE.
Sur la chaussée comme en terrain accidenté, l'Entice 5 combine l'utilisation dans le trafic quotidien à une dose d'aventure.
TROIS CADRES
Diamant – Cadre offrant une stabilité maximale
Cadre homme classique alliant à la perfection stabilité, poids réduit et esthétique sportive.
DEUX MOTORISATIONS AU CHOIX
Bosch Performance Line CX
Le moteur CX, qui délivre un couple de 75 Nm à plein régime, est le must pour les cyclistes exigeants : une assistance parfaitement dosée alliée à une dynamique incroyable.
TROIS PACKS D'ÉQUIPEMENTS
Tour
Équipement pour randonnées off-road : porte-bagages Système, garde-boue, ensemble monobloc guidon-potence avec guipage intégré, éclairage LED haut de gamme, moyeu avec axe enfichable, dérailleur 10 vitesses.
SIX COULEURS
Classique : Magicblack matt (uniquement Move)
Prêt(e) à prendre une décision ?
My Bike Selector est l'outil idéal pour bien choisir votre vélo. Démarrez sa configuration.
E FOR EXPLORATION.
Caractéristiques du nouveau Entice 5
1

Impeccable form and functionality.

2

Versatility is its trump card.

3

Highly stable when braking or cornering.

4

Full speed ahead, no matter the terrain!
Caractéristiques d'images famille
MONOBLOC
L'ensemble monobloc exclusif guidon-potence fascine par sa forme et séduit sur le plan fonctionnel.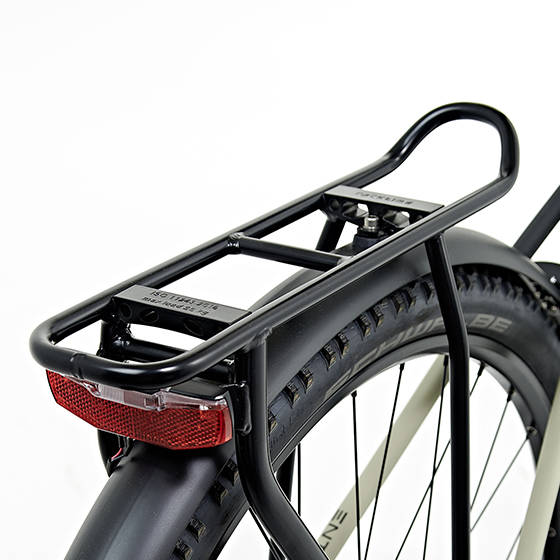 CONCEPT SUV
Les modèles Entice 5 sont aussi à l'aise hors de la jungle urbaine.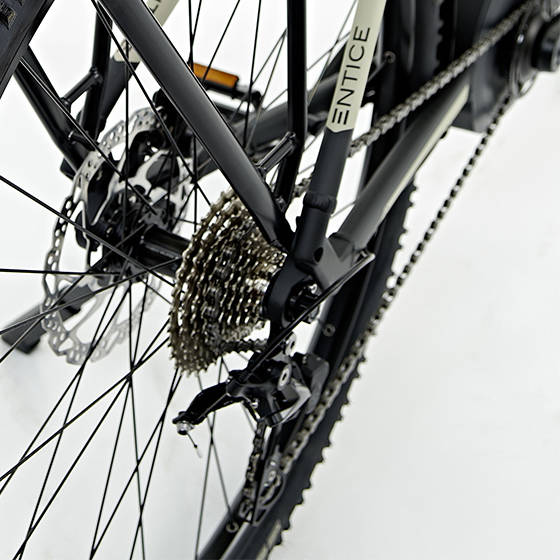 FACTEUR DE STABILITÉ
Les cadres rigides avec axe enfichable améliorent la stabilité dans les virages et au freinage.