E-bikes with that little extra
Interview with Kalkhoff product manager Rainer Brinkmann
Added cycling pleasure – under this motto, Kalkhoff is launching a series of particularly robust and strong electric bikes for the model year 2021. In the interview, Kalkhoff product manager Rainer Brinkmann explains what is behind the PLUS models.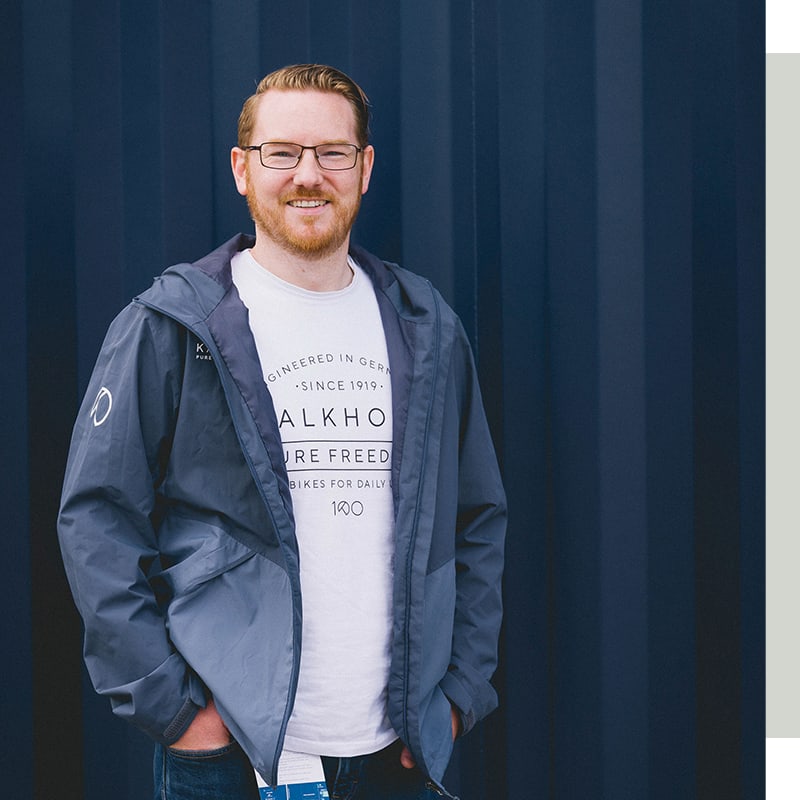 ► Rainer, what does PLUS mean at Kalkhoff in 2021?
In principle, the "PLUS" motto refers to models with a load capacity of up to 170 kilograms, which offer maximum stability, comfort and flexibility. The wheels are specially designed for tall riders, as well as for those who need maximum payload or towing capacity.
► In recent years, a similar approach has already been taken with the XXL bikes. So what's different with the new PLUS models?
XXL models are part of Kalkhoff's DNA and we have been pioneers in this field for many years now. The PLUS category, however, takes this to a new level: the previous XXL models were always designed for a maximum weight of 170 kg. The parts were appropriately hard and rigid, which meant that traditional cyclists were excluded somewhat. With the new PLUS models, the set-up is now such that even lightweight riders can enjoy comfort, while at the same time making the most of all the benefits of a stable and powerful e-bike.
► Does this mean that the bikes can be better tailored to different requirements?
Exactly that. One example is the built-in air suspension fork, which can be adjusted to any rider weight depending on the air pressure used. It's not just about the rider here; you can also adjust the bike for different purposes – for example depending on whether or not you're towing a heavy trailer.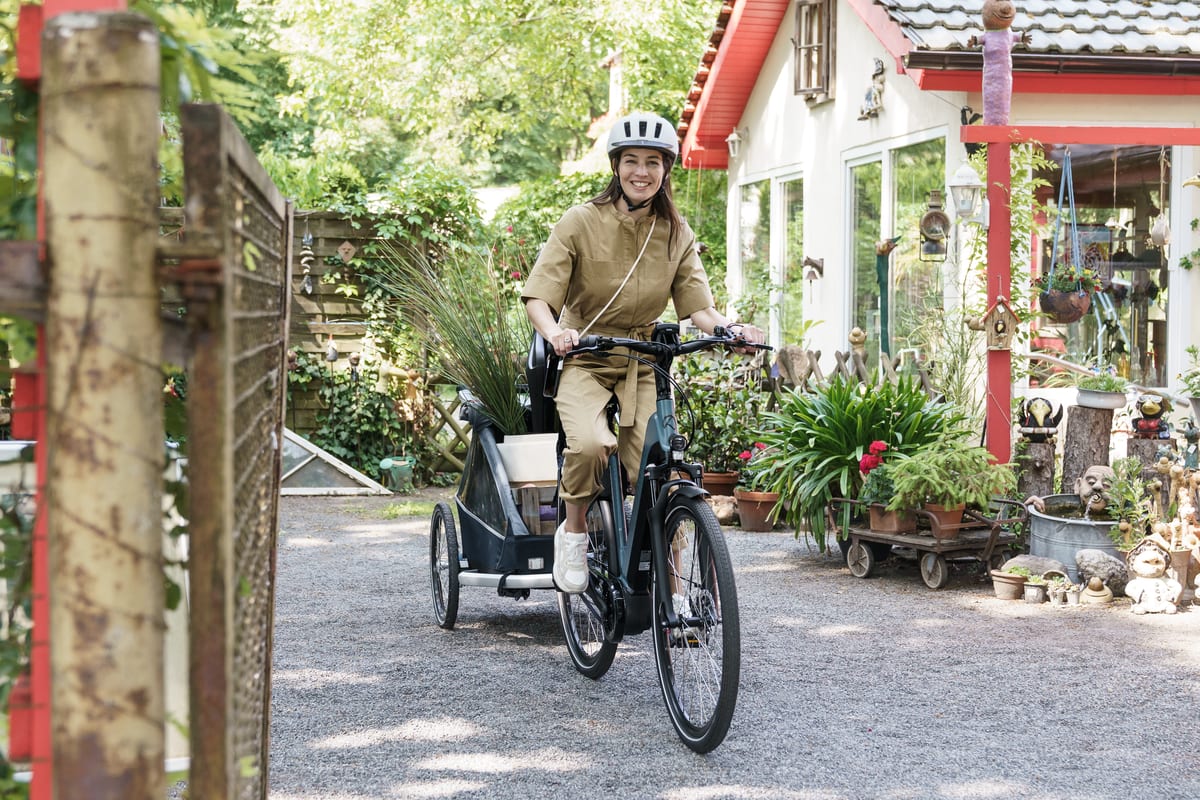 ► Who is the target group for PLUS bikes?
Essentially all riders who are looking for a robust e-bike that can also cope with heavier loads. These can be particularly tall or heavy riders, but equally lightweight riders who do the weekly shop by bike. After all, when you combine the rider weight, wheel weight and payload, the e-bike easily falls into the three-digit range when it comes to weight. Thanks to their high tolerance, our wheels therefore guarantee a correspondingly high level of safety.
► Due to the higher weight clearance, the bikes are subject to different requirements than traditional e-bikes. How are the bikes tested?
Here we rely on our in-house test laboratory at our company headquarters in Cloppenburg. Thanks to our many years of experience in the field of XXL bikes, we have joined forces with various universities to develop set testing procedures. This means that we are able to simulate the correct payloads in a meaningful way.
ENTICE 5+
Discover the new Plus+ of freedom
In 2021, the Entice 5 appears more powerful than ever. Its motto is: Maximum cycling pleasure. All standard models have reinforced frames and pannier rack and, with a loading capacity of up to 170 kg, are ideal for anyone who likes to travel with trailers, panniers or other heavy loads.