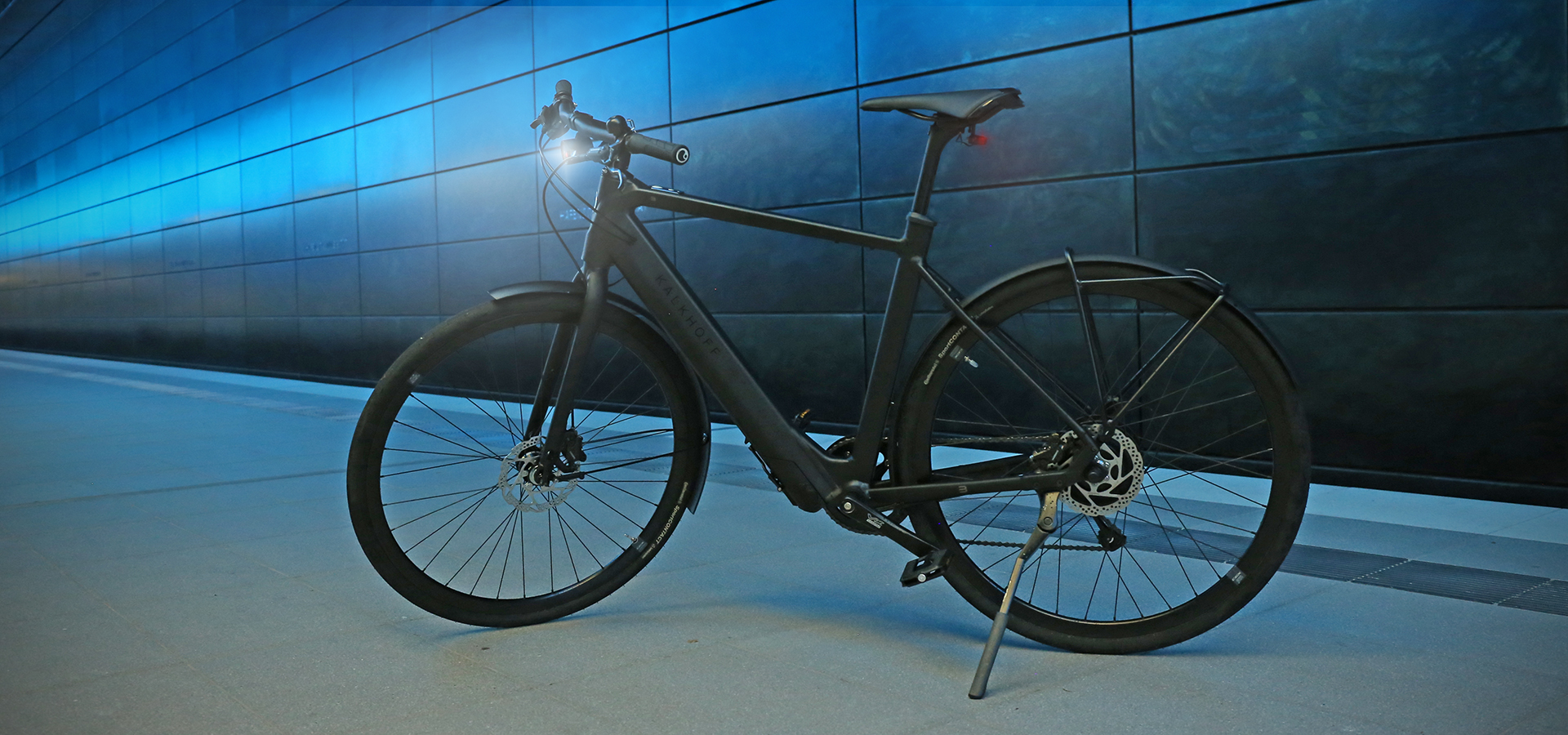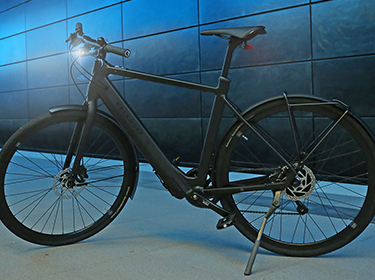 Shedding some light –
tips for selecting the right bicycle lights
Lux and lumen are units of measurement for headlights – but what do they actually mean? The luminous flux, stated in lumens, describes the total light emitted by the light source, but does not reveal anything about the direction or uniformity. It accordingly refers to the total quantity of light that shines from the headlight onto the road or into the sky. The illuminance in lux describes the intensity of light on an illuminated surface – in other words, how much light hits the road at a distance of 10 m.
Dynamo-powered or battery-powered
What bicycle lights are right for me?
Those interested in city, touring, and trekking bikes opt for a smooth-running hub dynamo and LEDs, whereas sportspeople favour lightweight battery-powered lights, that can be conveniently charged via USB.
The typical urban cyclist can also use street lighting, so daytime running headlights are appropriate in order to increase their visibility in traffic using signal LEDs. Typical commuters, who use their bikes to travel to and from work both during the day and in the evening, need a bright, wide headlight with a high lux value. The quality of a headlight depends on the light field produced on the road. The range, width, intensity, uniformity, and exact light/dark cut-off of the headlights are shown here true to life: