EXPERIENCE THE NEW PLUS+ FROM KALKHOFF
PLUS+ – This represents even greater loads and even more flexibility. With a load capacity of up to 170 kg total weight, the models in our new PLUS+ series offer an ultra-high level of ride comfort on any terrain. We have also put additional safety measures in place. For anyone who loves maximum freedom.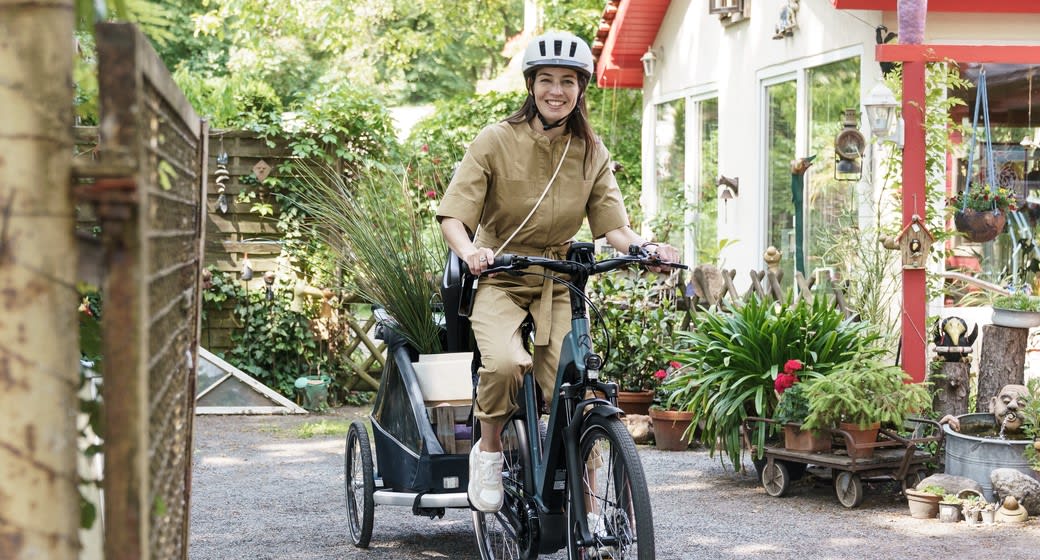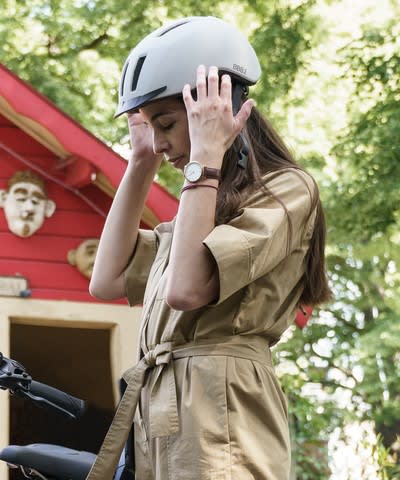 IMAGE 5+
The IMAGE 5+ ensures that strenuous tasks after work are a daily delight for Florence (38), from London. A trailer and various additional loads pose no problem for the Bosch Performance Line drive system of the city e-bike, which is compact and powerful at the same time!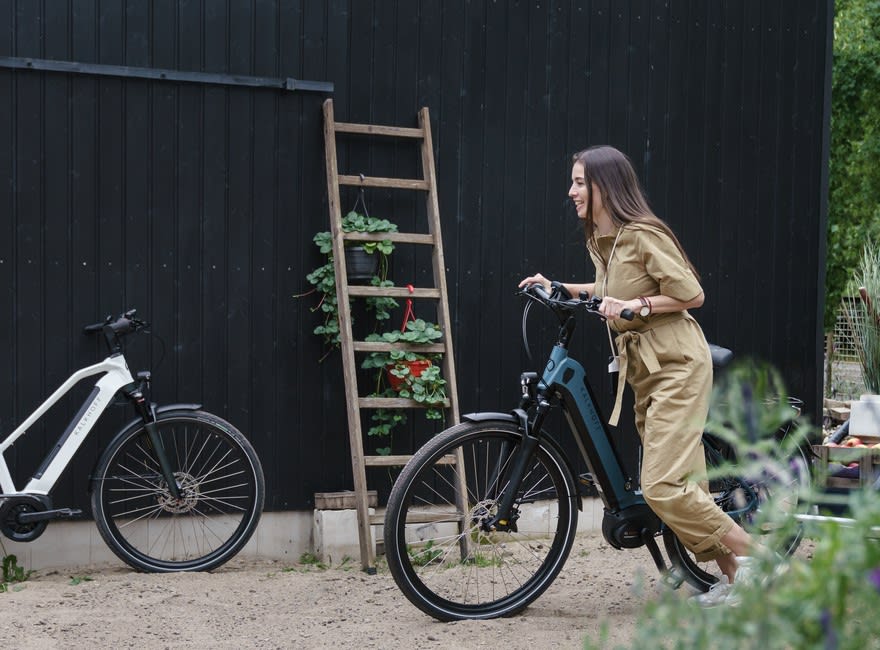 The following options are available: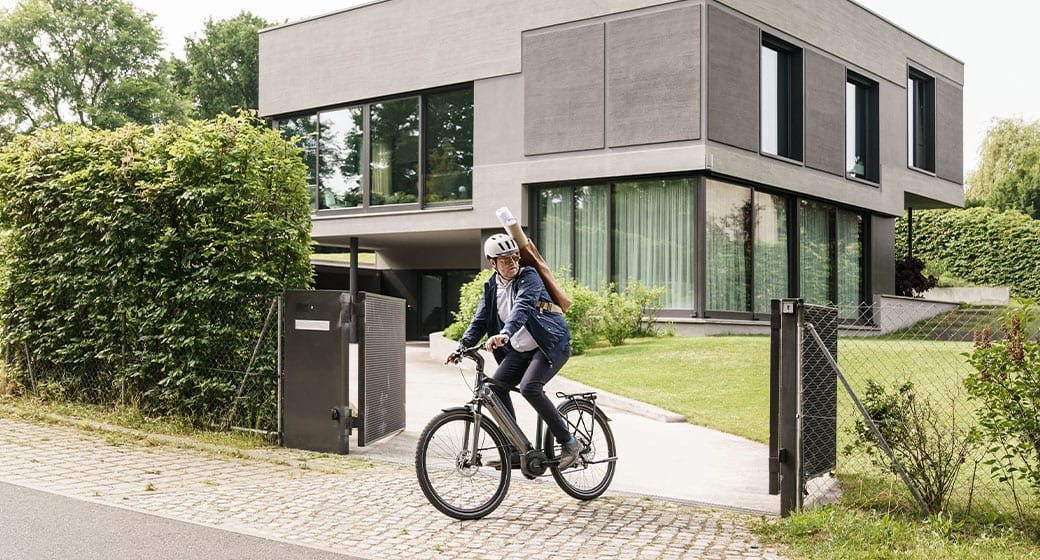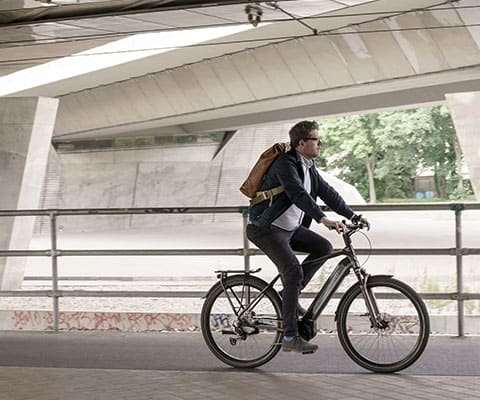 ENDEAVOUR 5+
The ENDEAVOUR 5+ is perfect for large riders and for anyone who has slightly more to transport. Ben (47), from Manchester, normally uses his all-rounder for the daily commute to the construction site. Thanks to the PLUS+ components, it does not matter if he occasionally has a few more things in his rucksack.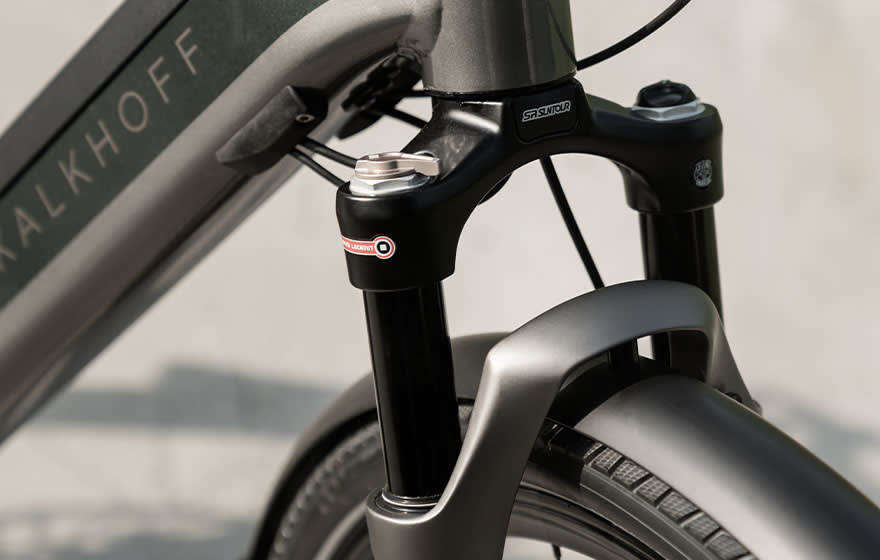 But in fact, to clear my mind, I most enjoy riding my sporty electric bike through the beautiful Peak District. The off-road touch of the ENDEAVOUR 5+ trekking e-bike guarantees you a fun ride.
The following options are available: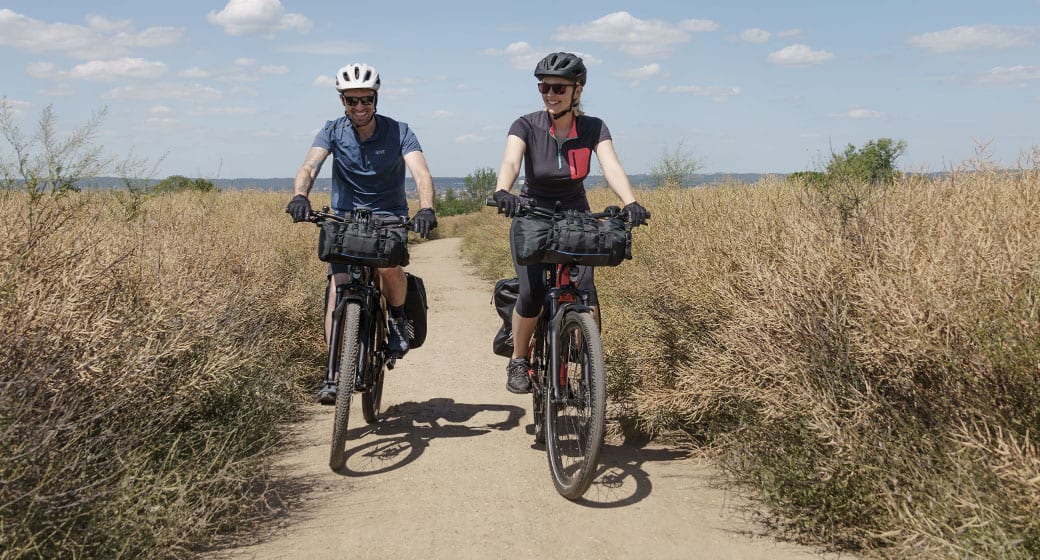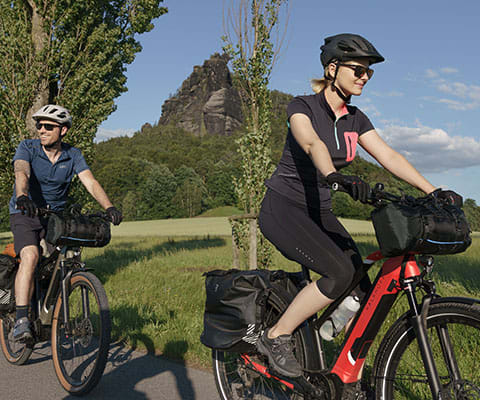 ENTICE 5+
Comfortable. Safe. Sporty. The ENTICE 5+ doesn't shy away from taking on dirt tracks. Although Jane (42) and Patrick (45) also use the everyday e-trekking bike in city traffic, they are happiest spending their leisure time riding isolated gravel trails.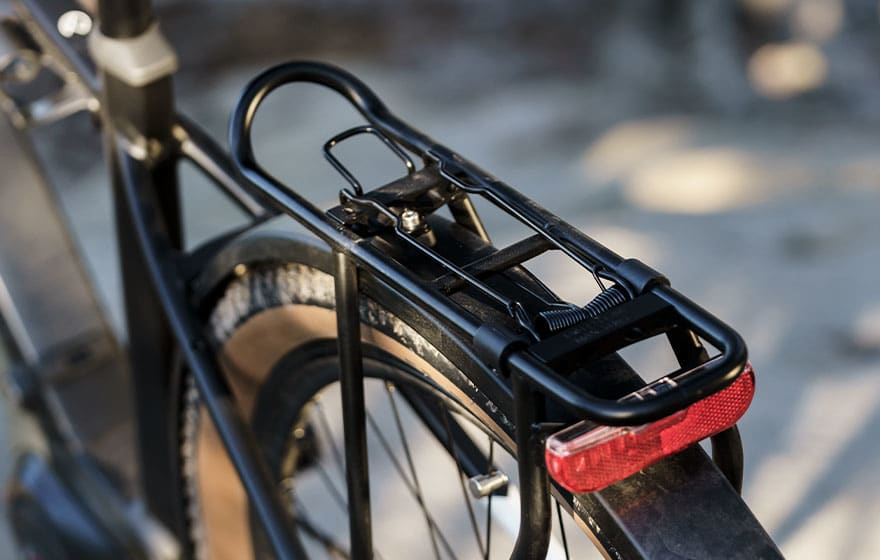 As real camping enthusiasts, we like to get out in the countryside at the weekend! Tent, baggage and supplies – this adds up to quite a bit of weight. The powerful

ENTICE 5+

allows us to transport everything to our destination easily and safely – even on bumpy tracks. And because of its very smart looks, we have actually often been stopped by other cyclists.
(Entice 5+ available from spring 2021)
The following options are available:
Note on using child seats: We recommend that you always speak to your specialist Kalkhoff dealer before purchasing and attaching a child seat. They will provide you with the latest information regarding the compatibility and suitability of products on the market. We also recommend that you do this even if you have seen a publication alleging or confirming that certain child seats are approved for use with particular bike models.