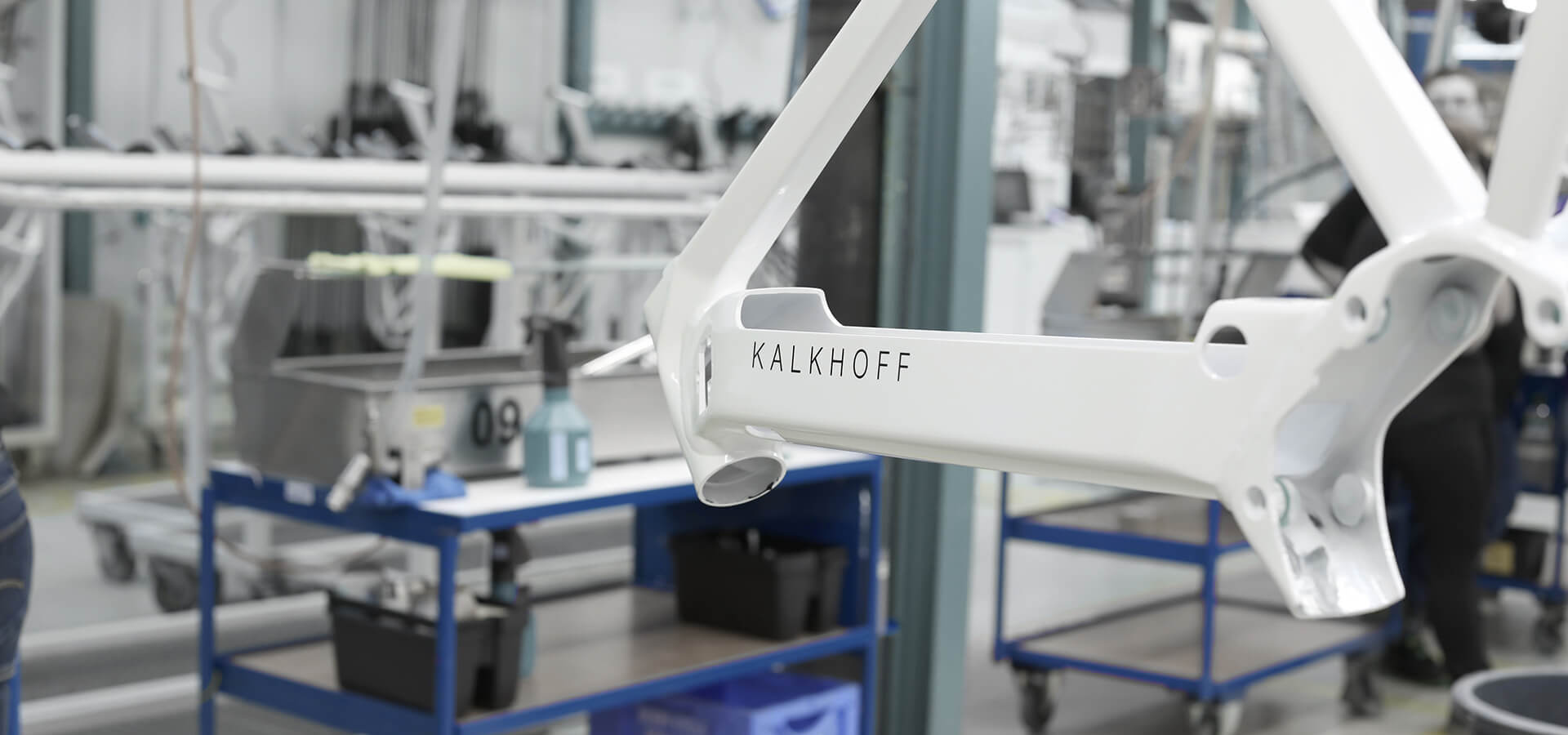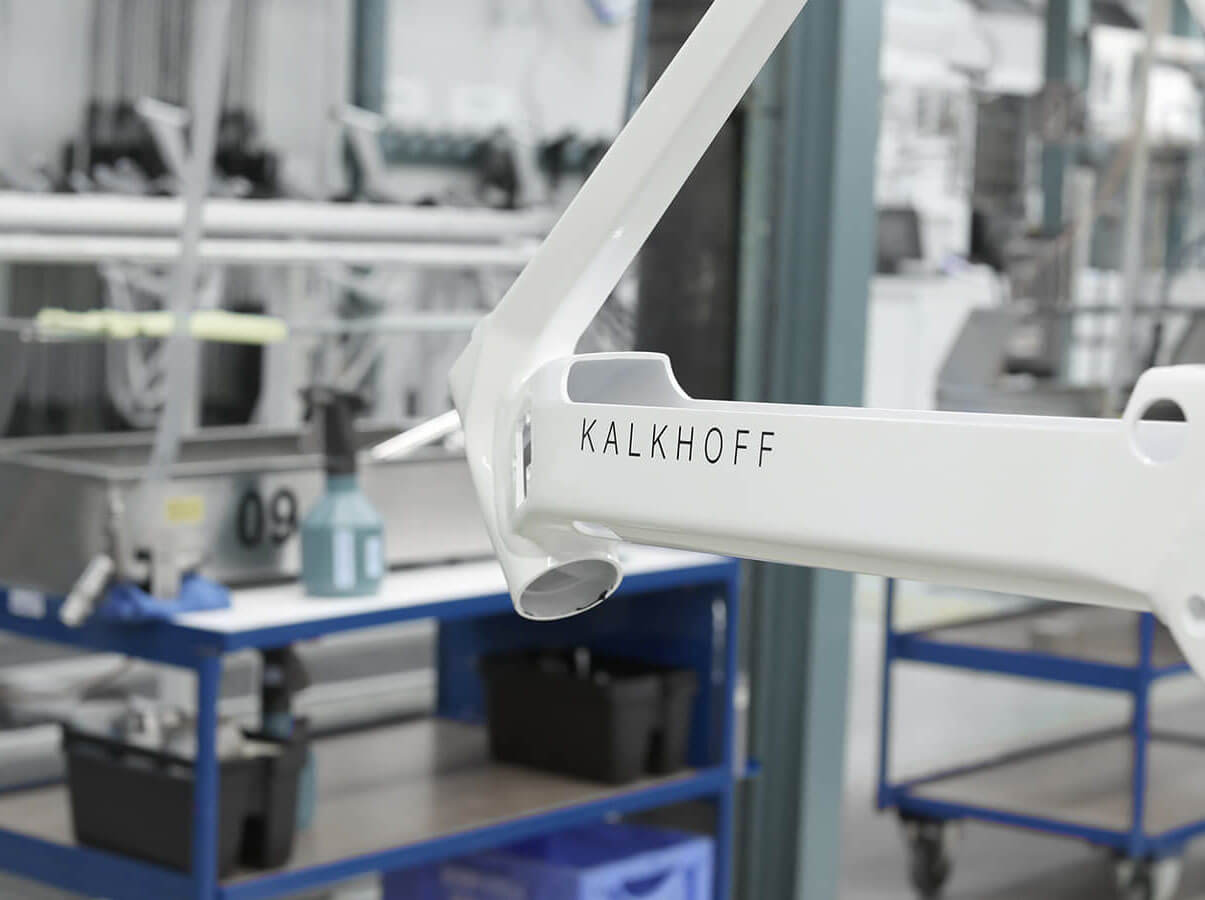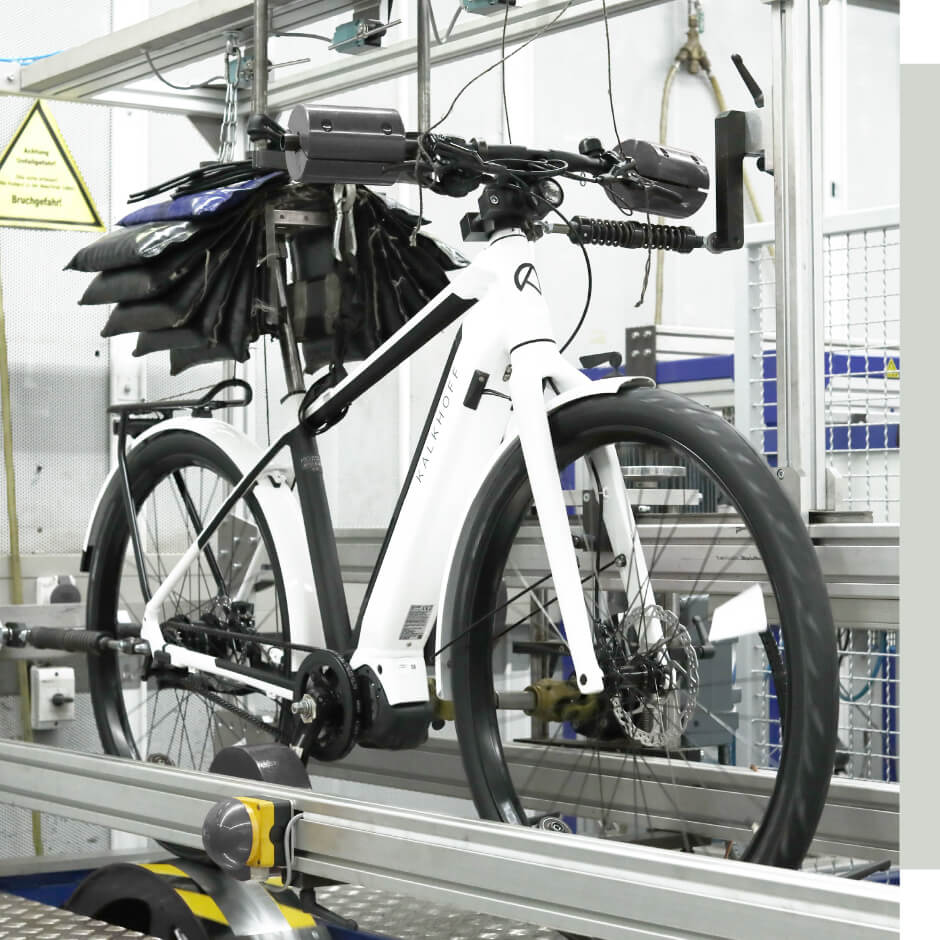 TESTCENTRE
We are especially proud of our in-house test centre. Kalkhoff has one of the most modern and largest test laboratories in Europe. Frames, forks, seat supports, wheels, brakes and other components are tested on 30 machines spread over 40 square metres - up to 2,000 parts a year. Three engineers constantly monitor developments. Our objective is to achieve the highest quality for the most stringent requirements. Where necessary, we therefore set the testing requirements higher than prescribed by the official standards. The result is a harmonious overall picture that more than deserves the label "Engineered in Germany".
WHEEL-
PRODUCTION
Our wheels are manufactured with highquality machines and equipment in wheel production.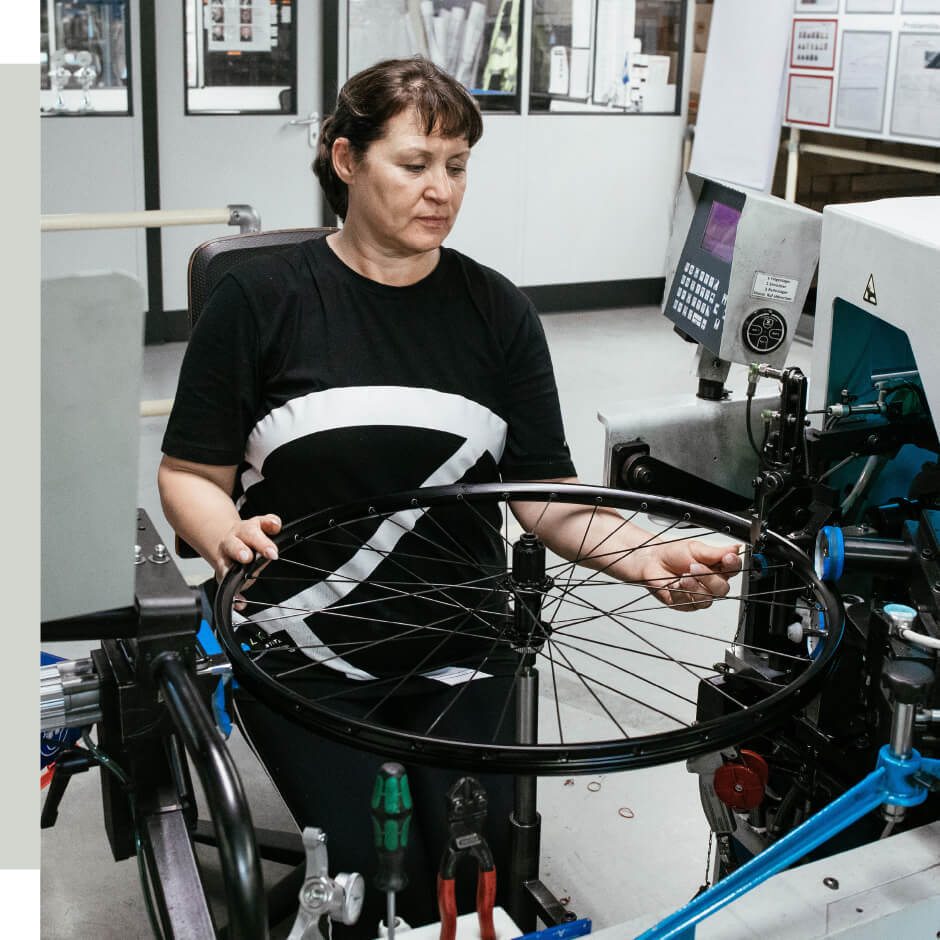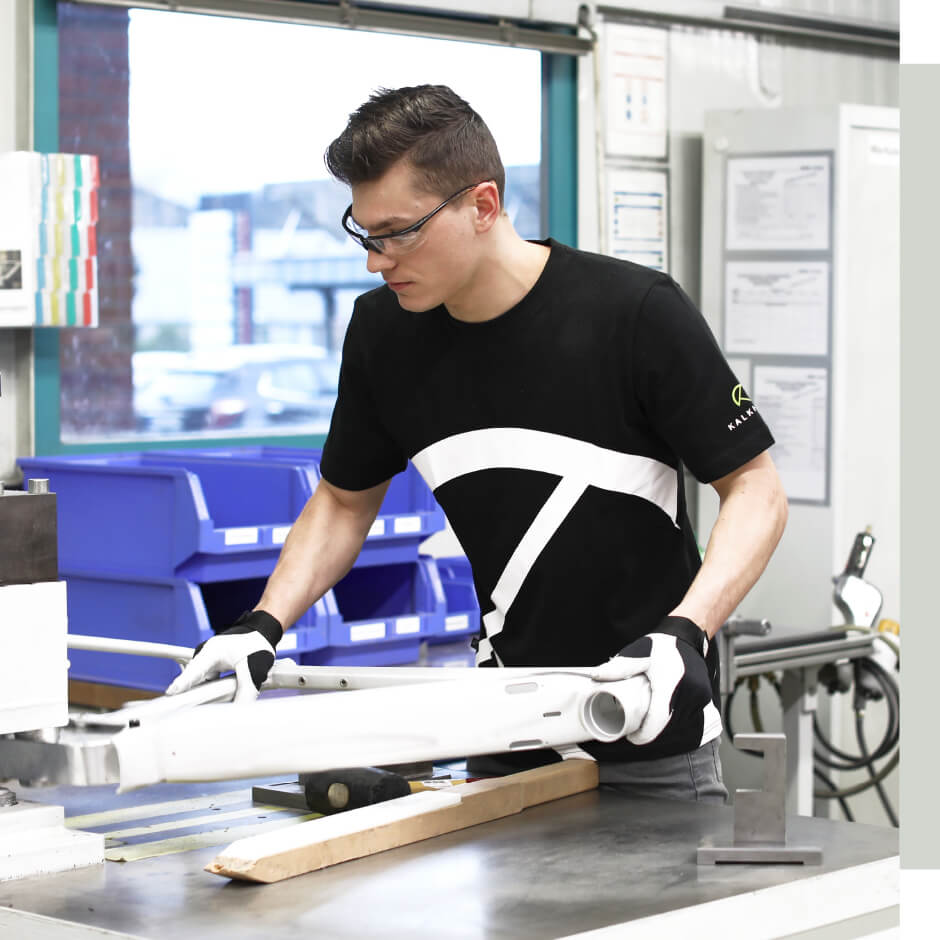 PRE-ASSEMBLY
In order to have an efficient manufacturing process, the pre-assembly is an important part of production. At individual workplaces, frames are straightened, handlebars pre-assembled and forks prepared for installation.
PAINTING
The components for the wheels are coordinated intuitively and provided with matching colours and designs. We only use high-quality powder coatings in our in-house painting and decorating department, which are applied in several layers. For a particularly long-lasting brilliant finish.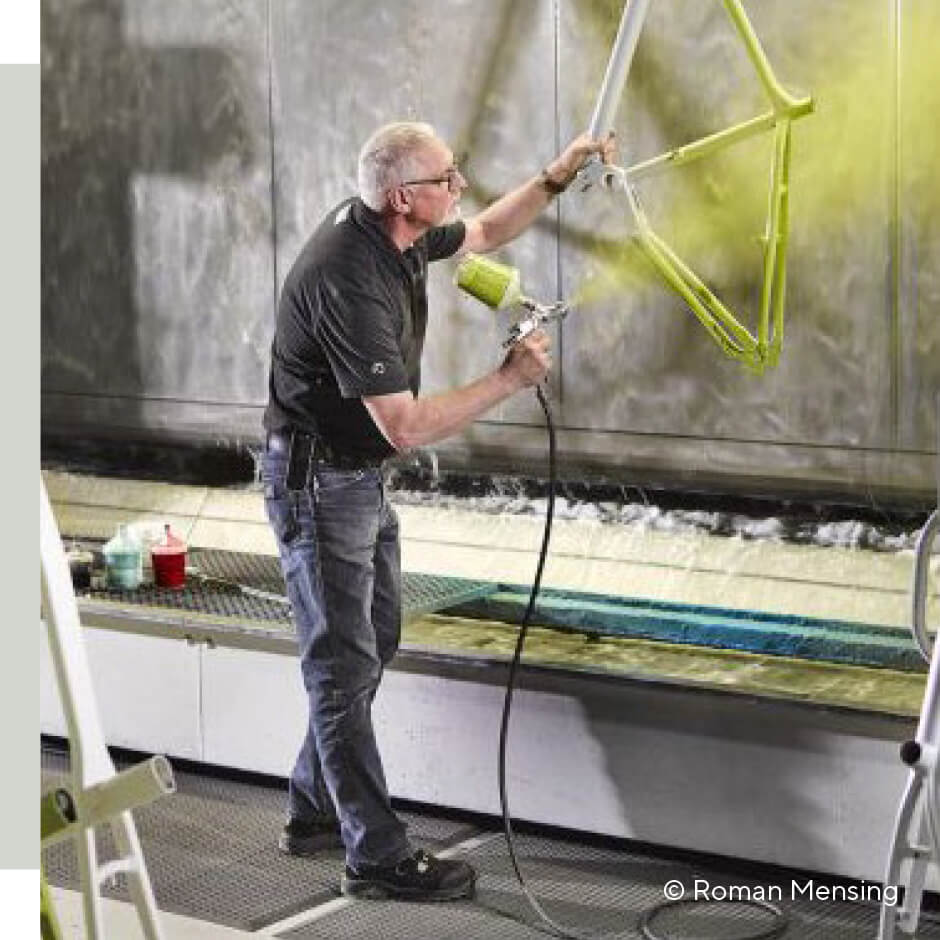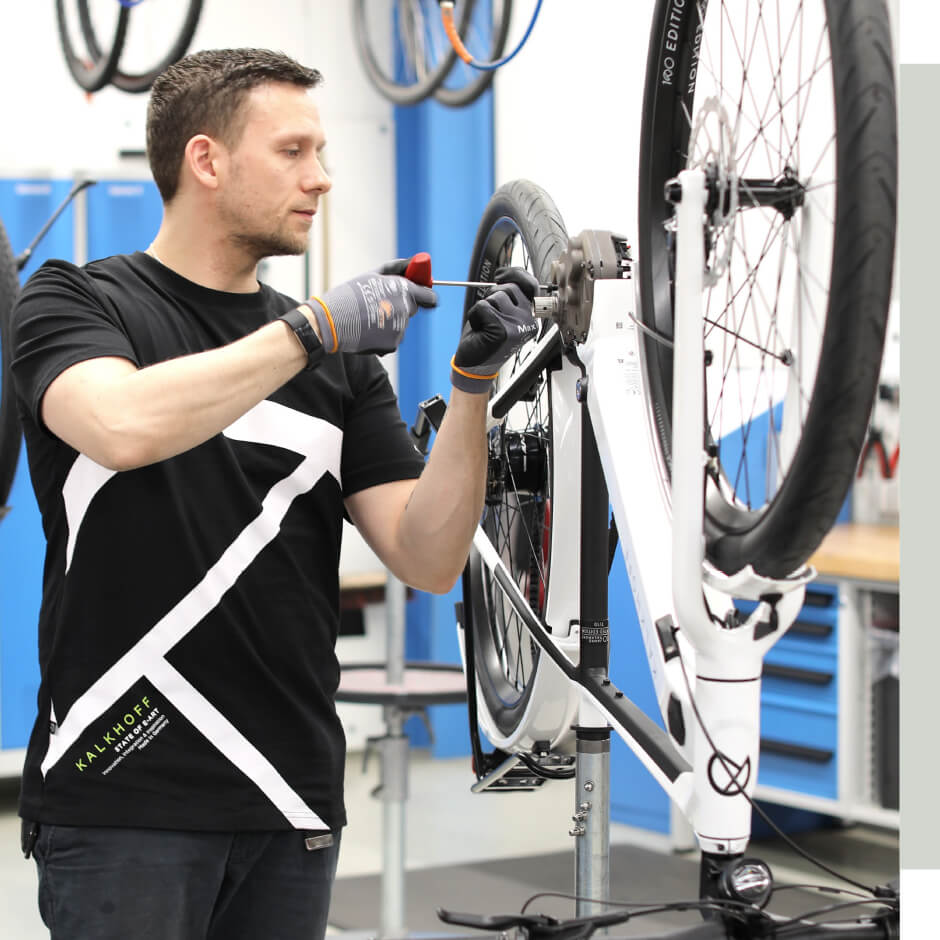 ASSEMBLY
Ten conveyor belts, 170 employees involved in final assembly alone, one bike finished every three and a half minutes and up to 2,000 units a day. At its own factory in Cloppenburg, Kalkhoff develops and produces e-City, e-Urban, and e-Trekking bikes with the utmost care and attention.