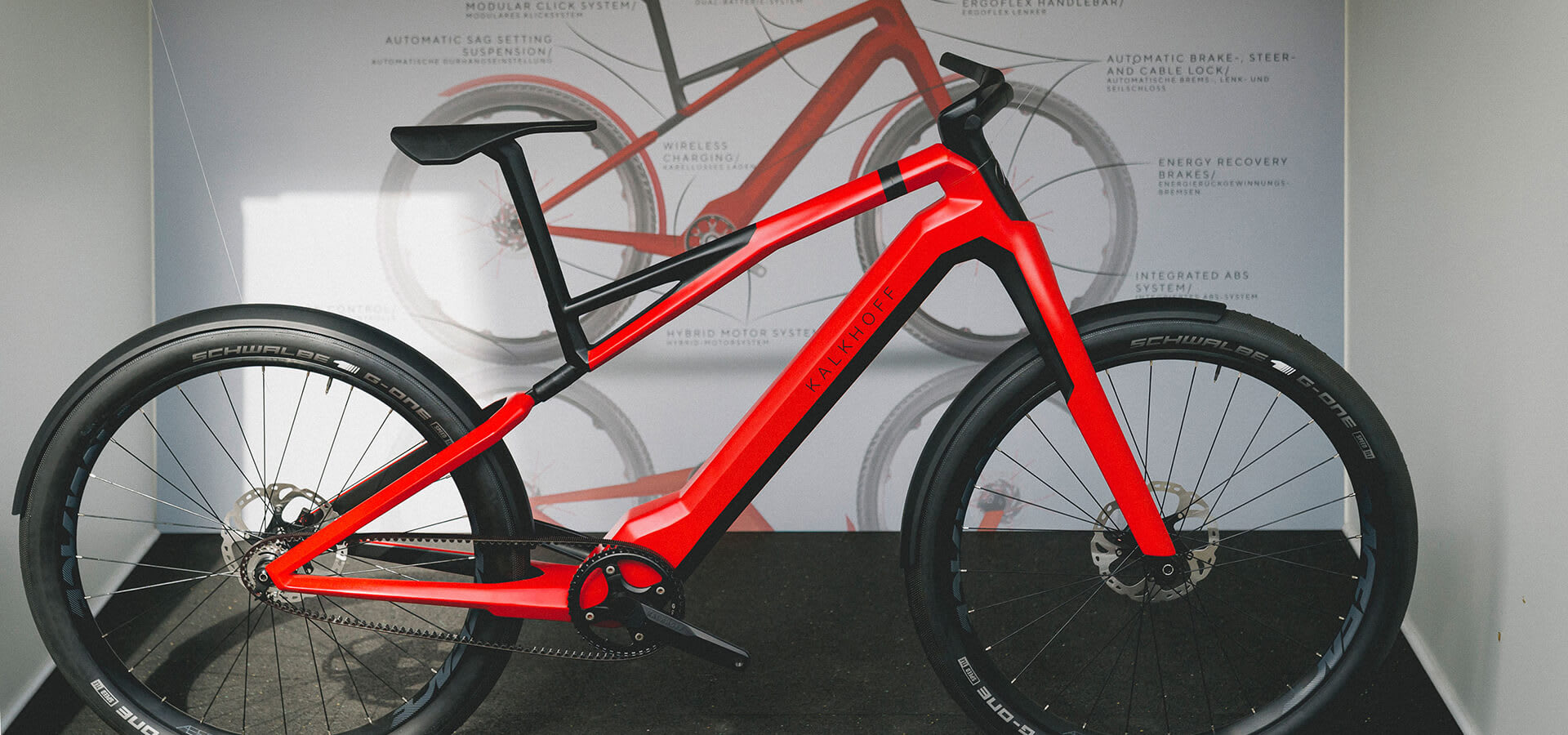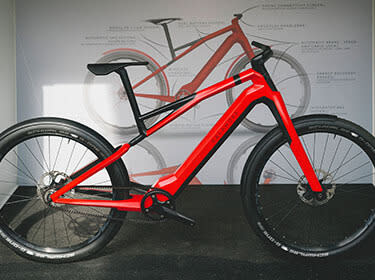 Interview with Kalkhoff Employee Jörn Werel
Jörn Werel is a Kalkhoff team leader in Engineering & Design, a team of engineers, designers and technical draughtsmen who steer the Kalkhoff e-bikes from the drawing board to series release. In this interview he provides an insight into his work in Cloppenburg.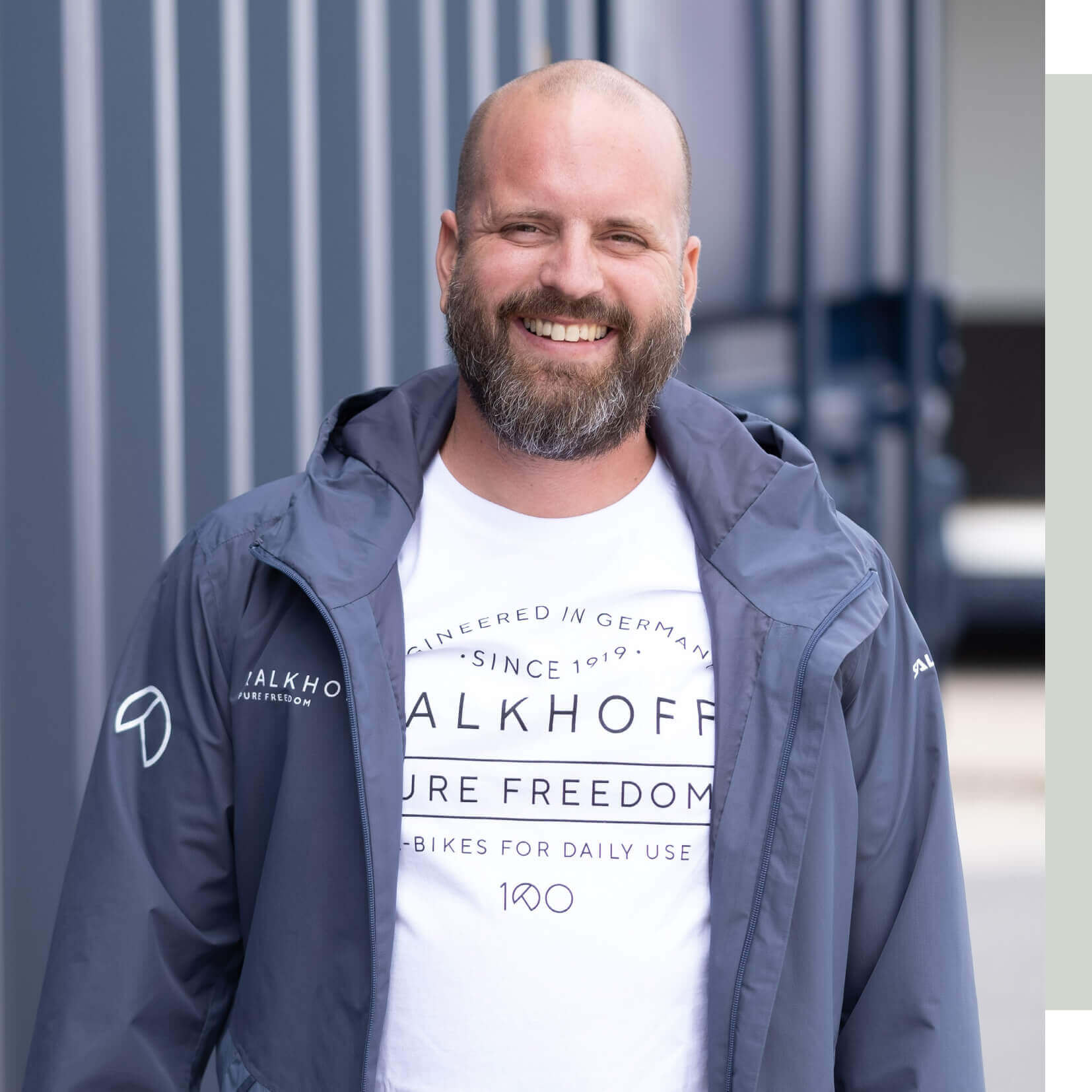 ► Jörn, you are responsible for the development of large parts of the Kalkhoff range. What stages does a bicycle go through at Kalkhoff before it reaches completion?
From the conceptual creation of the bikes to the ideas, design, prototyping and series production, this is an incredibly broad spectrum. Firstly, I am responsible for coordinating staff and take care to ensure that development projects run smoothly. But it is precisely this variety that makes this work so exciting.
► To what extent has the success of the e-bike in recent years made the development of bicycles more complex?
Significantly. From specific requirements for different drive systems, to battery integration and e-bike-specific design, to specific safety standards for electric bikes. That's why we have been talking about complex vehicle development rather than just developing a bicycle frame for some time now.
► Where does your inspiration for your day-today work with bicycles come from?
I've been crazy about bikes since I was a child. I rode my first BMX race at the age of five, and since then I have developed an enthusiasm for bicycles of all kinds, from MTB and road cycling to touring. That helps a lot, of course.
► And that's the inspiration you bring to your team?
Exactly. We are always talking together about how we can improve things - such as the design, function, integration or safety of the wheels. We draw our inspiration from many different directions - for example by questioning end customers, holding internal and external workshops, or through studies. Our drive is always the same: To build an electric bike that meets all technical requirements, feels good to ride and also looks good.
► Kalkhoff has one of the most modern and largest test centres in Europe at its Cloppenburg site. To what extent is this of such enormous importance in the development process?
Quite simply, we can improve the products directly on site in the test laboratory with very experienced testers. As soon as we have any results, we then have the opportunity to make a direct assessment and implement it in design.
► The e-bike market is currently continuing to develop rapidly. What are the biggest development challenges that you face?
It is true that the market is growing strongly and is also very innovative. There is a large number of new products every year and as a manufacturer, we naturally have to examine all of them. Therefore, we must always adapt to new requirements as quickly as possible. However, thanks to our favourable location in Cloppenburg and our many years of experience, we have a decisive advantage here at Kalkhoff.
Thanks, Jörn! :-)