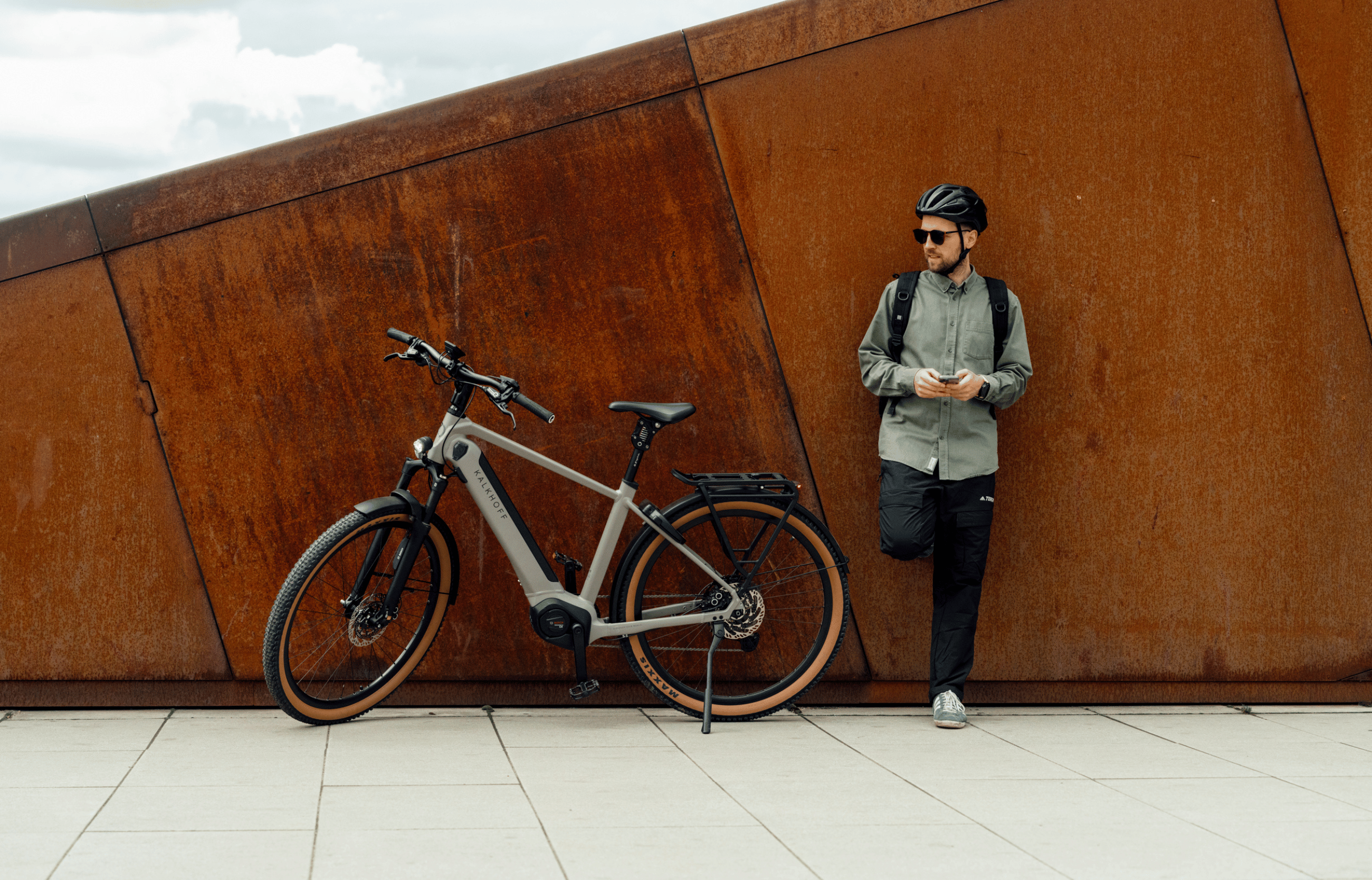 Warranty
The Kalkhoff warranty
We at Kalkhoff live up to our claims of high quality, good workmanship, long service life, and reliability with ongoing regular inspections and reliance on the latest manufacturing processes. That is why we are able to offer an extended manufacturer's warranty.
Warranty conditions
What is covered by the extended manufacturer's warranty?
Impulse motors & BMZ batteries
E-bike and S-pedelec frames
Warranty registration
You can register your bicycle for our warranty using the following form. Note: You will receive a confirmation email after you have successfully registered your bicycle for the warranty. Please contact us if you do not receive this email.
What do we mean by guarantee/warranty and what are wearing parts?
What is a warranty?
A warranty is the voluntary commitment extended by the guarantor (the manufacturer) on its product. This is not to be confused with statutory guarantees. Because the warranty is a voluntary performance, manufacturers can dictate their own warranty terms. Because of this, warranty coverage may vary from manufacturer to manufacturer.
What do we mean by guarantee?
When a defect in materials arises, how the law defines that defect determines whether the purchased item is defective, and a guarantee claim can be asserted.
German guarantee law regulates the types of claims that you as a buyer can exert against a seller. Under normal circumstances, the seller is always entitled to subsequent performance, that is, the seller must be given an opportunity to remedy the defect. For the buyer, giving the seller this opportunity means making the purchased item available to the seller/manufacturer for that subsequent performance (generally, repair or replacement).
Normally, a buyer is entitled to guarantee claims for a period of 24 months after the date of acquisition of the purchased item. During the first 12 months, the manufacturer/dealer bears the burden of proof for material defects. In other words, it is up to the manufacturer/dealer to prove that the problem is not the result of a material defect, and that the product was in perfect condition on the day of sale. After these 12 months, however, that burden of proof is reversed, and you as the buyer must prove that the defect was already present at the time of purchase. The buyer must also provide a clear and concise explanation of why the complaint took so long.
What are wearing parts?
Wearing parts are subject to special guarantee conditions. It is important to note that the statutory guarantee does not mean the same thing as a guarantee of durability! The seller does not assume any guarantee obligations relating to normal wear and tear.
This means that the guarantee does not extend to wearing parts that simply wear out and need to be replaced due to normal use. Wearing parts all have various different expected lifetimes, which depend on the intensity of use, maintenance, and general care.
These parts include:
brake discs and pads, batteries, bushings, seals and bearings in frame parts (fork, damper), bottom bracket, chain and chainrings, hub bearings, sprockets, headset bearings, rims, grips, tyres, cables, saddle, dropper posts, and various other parts.