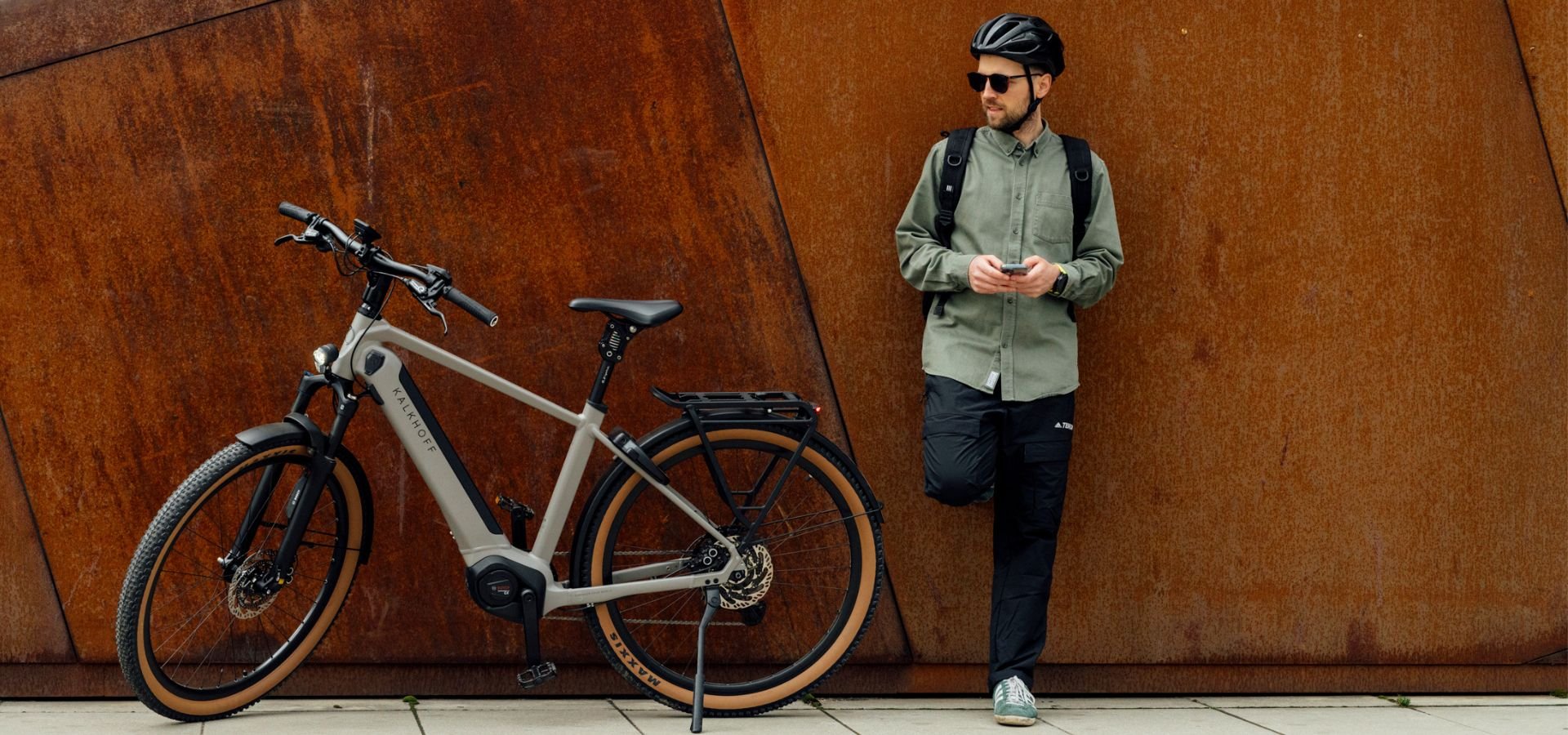 XXL bikes
XXL bikes
Every person is different, with different needs. This is something that becomes very clear when buying an e-bike. People find that not every manufacturer has the right models for them, particularly in the XXL range. But fortunately, there are exceptions. Find out more about special bicycles here.
What is an XXL bike?
An XXL bike is specially designed for tall people, heavy people, or cyclists who need to transport a lot. Here, little things are a big deal: XXL bicycles need to have certain characteristics that might surprise you. One of them is the high load capacity – up to 170 kg – which enables cyclists to transport heavier loads.
What bicycles are suitable for people who are overweight?
An 'XXL bike' has to ensure a safe ride with a heavier weight load. To do that, it needs:
A more stable construction that provides more resilience.

The relative positions of the frame, handlebars, and saddle must be adjusted to meet the special needs of this target group.

A particularly high load capacity of up to 170 kg to ensure the safety of cyclists and baggage.
Permissible total weight
The permissible total weight is one of the most important aspects for any bicycle, all the more so for e-bikes. It is determined by the manufacturer and indicates the weight for which a bicycle or e-bike is designed. It is important to know that the permissible total weight includes the weight of the bicycle itself.
The permissible total weight (also called system weight) includes everything that is mounted on and loaded onto the bicycle. That means everything, from drink bottle holders to your cycle helmet, navigation device, e-bike computer, bicycle trailer, and anything else.
Example calculation:
permissible total weight of XXL bicycle: 170 kg

bicycle 20 kg; baggage and accessories 15 kg = 35 kg
→ Weight of cyclist incl. helmet and clothing must not exceed 135 kg.
Are there 'off the shelf' XXL e-bikes for tall and heavy people?
Conventional bicycles and e-bikes are rarely designed for the special requirements of tall and heavy people. Consequently, many 'off the shelf' bicycles are not particularly compatible with the body size of the cyclist, or the permissible total weight of the bicycle is not adequate for their needs. Kalkhoff specialises in the production of XXL or PLUS bikes and offers a number of models in this segment.
How do I find the right XXL bike or e-bike?
Finding the right XXL bike for your needs comes down to bicycle ergonomics. Firstly, you need to know the right frame size. This must ideally be matched to your leg length or stride length. Secondly, your sitting position must be adjusted, so that you do not run into the following issues:
hands or feet falling asleep

burning pain in neck

numbness in genital area

knee problems
Taking the right measurements and test riding at an e-bike dealer before buying will help avoid these problems.
What should I look out for when buying an XXL e-bike?
Besides the fact that XXL e-bikes and XXL bicycles are built extremely robustly and, by design, have enlarged frames and wheels, there are other details that make them a real XXL bike:
1. Intended use
Look for an XXL bike tailored for your specific intended purpose, whether that is a city bike, trekking bike or all-road XXL bike.
2. Permissible total weight
Also critical for the purchase decision is the permissible total weight, i.e. the total weight that the e-bike, rider and all components must not exceed.
3. Riding comfort
Riding comfort is particularly important for customers looking for an XXL bike: for them, it is not just a matter of convenience but also about their health. The higher handlebars, comfortable seating position and lower step-in are simply necessary here for relieving stresses on the body, especially for longer rides.
4. Robust elements and a stable frame
Even if a stronger, more stable frame weighs a little more, the added safety is worth it. That is why Kalkhoff has developed a special frame and extra PLUS/XXL components for the e-bikes. Want to know more about how our e-bikes are tested? Visit our Test centre.