Hub gears
There are several different types of gear systems that can be found on bicycles, and the hub gear is a popular variant. Unlike derailleur gears, the components of the hub gears are not visible, but hidden in the rear hub. Another variant is the bottom bracket gear system.
What are hub gears?
A hub gear system consists of a wheel hub with integrated gears located in the rear hub of a bicycle. Due to its location inside the wheel hub, the gear system is well protected from external influences. This means that this system is relatively impervious to water, frost and dirt, so maintenance is very low. Normally, maintenance will require only application of a care product.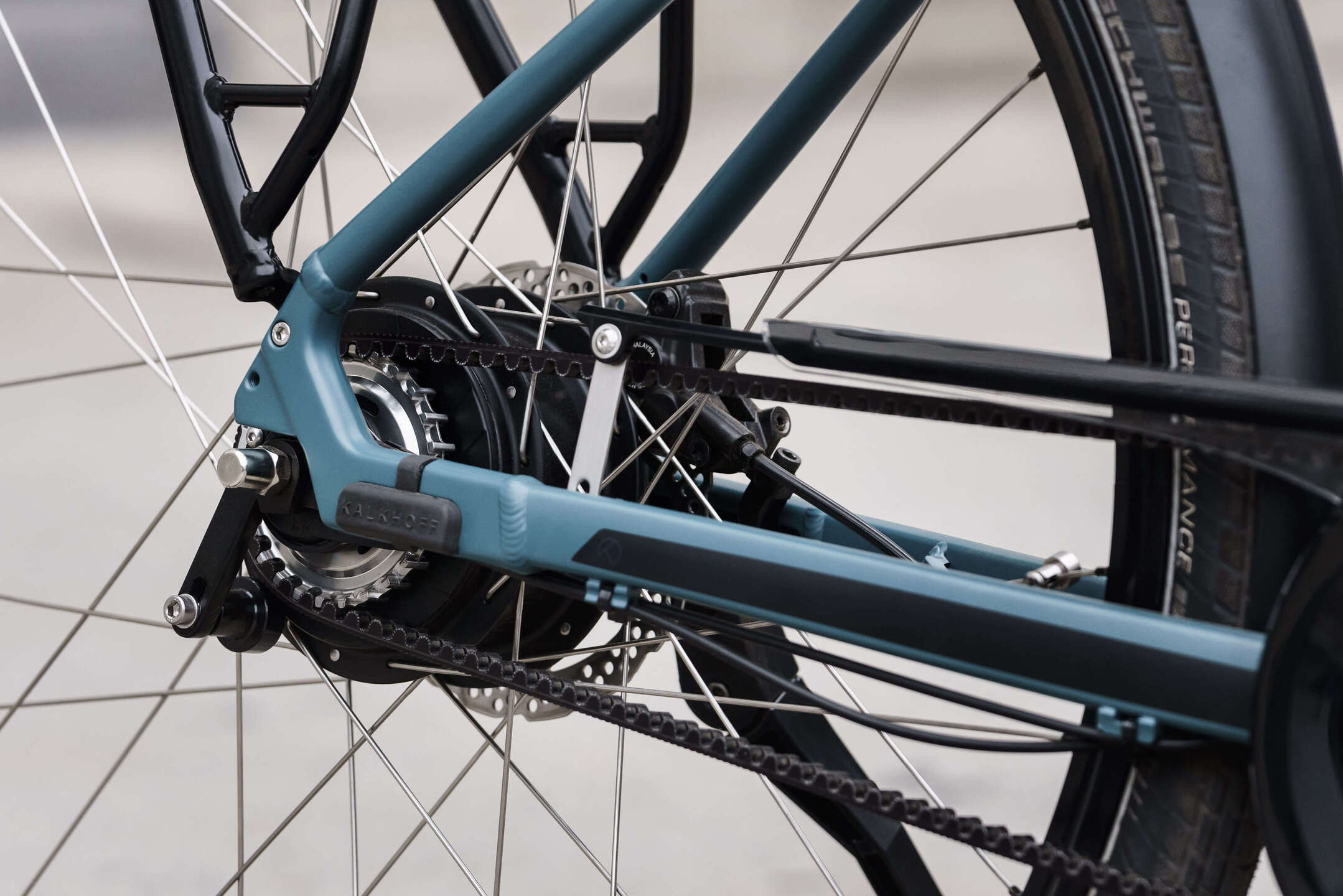 How do hub gears work?
The hub gear system is designed around the planet gear. Most planet gear systems have the following main components:
hub axle with sun pinion (gear wheel)

sliding clutch

driver

planet pinion

sprocket

gear ring

clutch housing

compression springs

freewheel
How do I shift with hub gears?
Shift by operating the gear lever. In contrast to derailleur gears, where the sprockets and chain wheels must be in motion during shifting, and you can therefore only operate them while pedalling, the hub gears can be operated while stationary or freewheeling. In other words, you shift when the power flow is interrupted. This is practical in many situations, for example, when you have to stop at a traffic light and then want to start in a lower gear. On the road, it is important to look ahead as you ride because you can only shift gears 'in neutral', i.e. when you stop pedalling, or when pedalling with little power (deceleration pedalling). On hills, this can be a problem.
What are the advantages and disadvantages of hub gears?
Although a hub gear has many advantages (ease of operation, maintenance, cleaning), there are also a few disadvantages that should be noted:
Advantages of hub gears

Disadvantages of hub gears

well protected from external influences

can shift when stationary

generally uses simple grip shifter

can have back-pedalling brake or freewheel

gear ratio cannot be changed

not a good choice for sporty riding

repairs are more expensive
Hub gears - FAQs
How do I set up my hub gears correctly?
Are hub gears better than derailleur gears?
Which hub gears are the best?