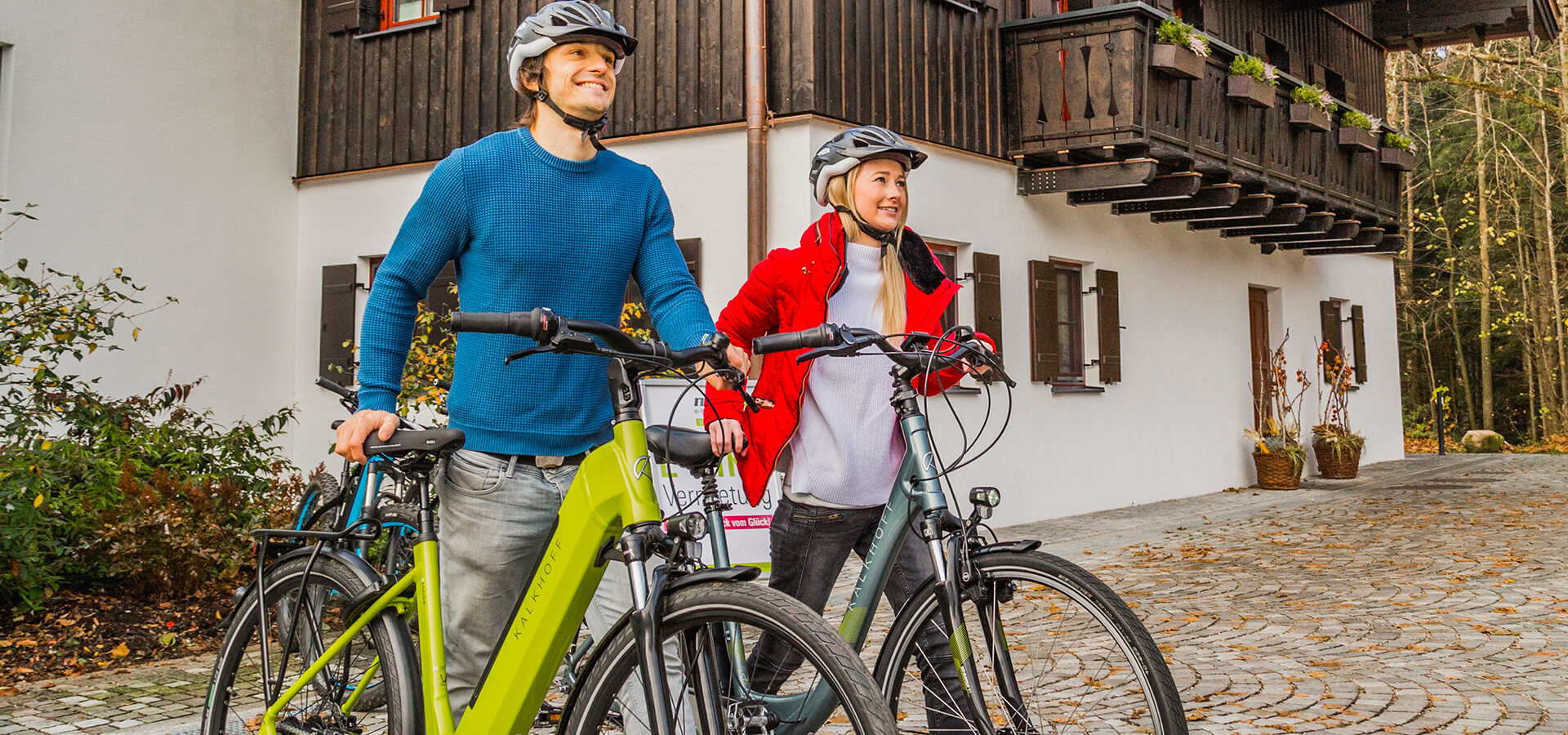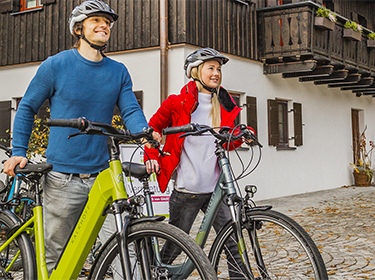 RENT, RIDE, AND EXPERIENCE THE ENJOYMENT OF E-BIKES –
You can try out Kalkhoff e-bikes while on holiday. This means you can take your time, relax, and enjoy a long tour while thoroughly testing the e-bikes.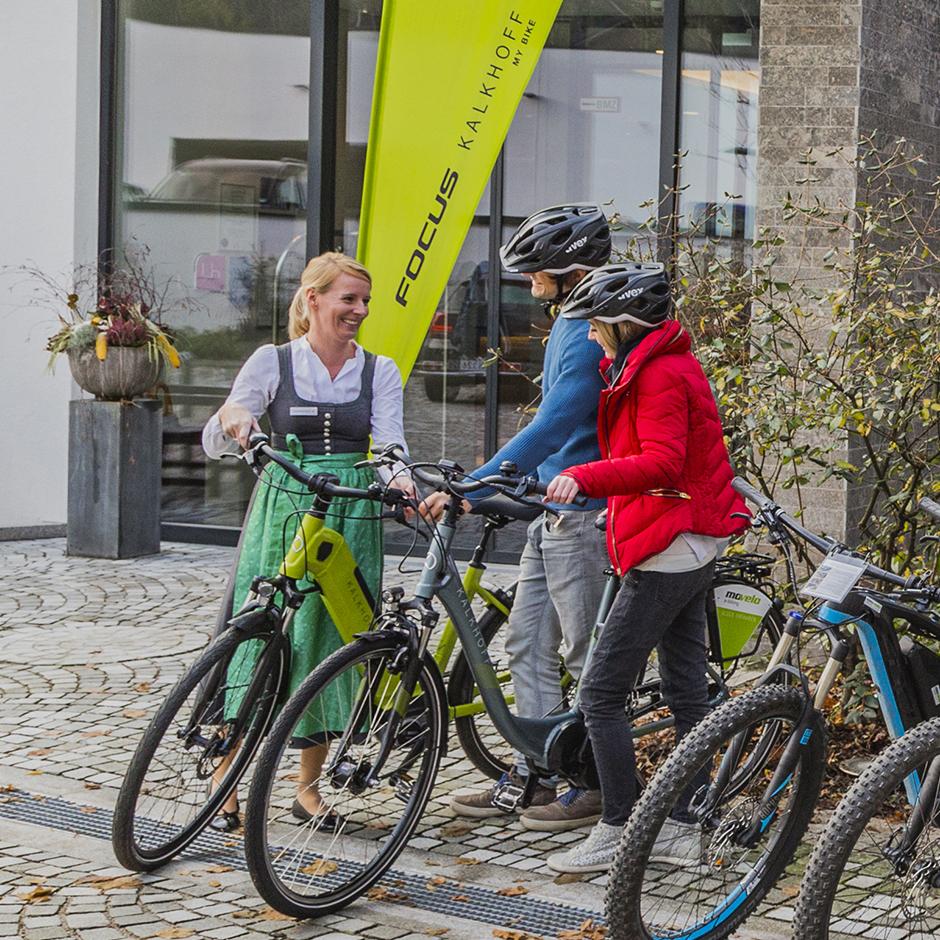 E-Bike Holiday / Movelo
With its rapidly expanding network of partners, movelo offers you a worry-free and relaxing e-bike service while on holiday. When you hire Kalkhoff e-bikes with All Inclusive Service from the partner stations, you don't need to worry about anything else – just enjoy the ride. Enter your desired region, search for a rental station, and take a look at the services on offer – for your holiday of relaxing e-bike rides. more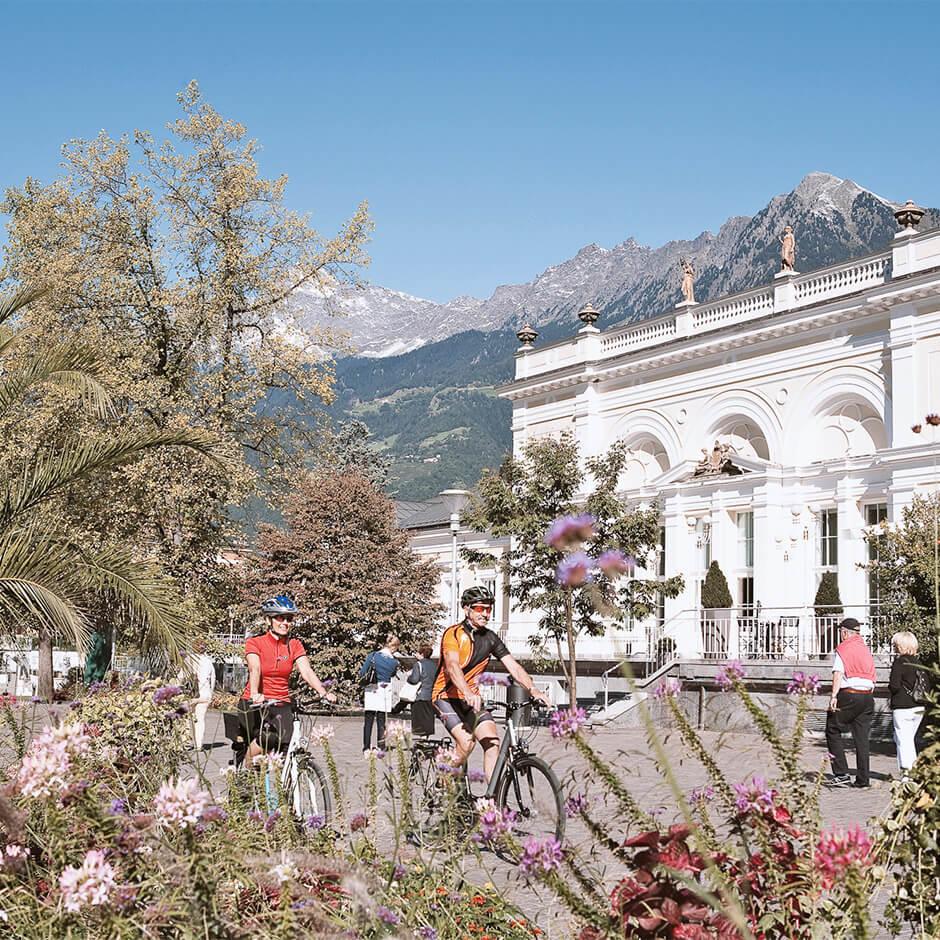 Ötzi Bike Naturns | Vinschgau (South Tyrol)
Explore the fresh air of South Tyrol's alpine climes - Naturns in the province's Vinschgau Valley enables tourists to extensively test out the latest Kalkhoff models at their leisure, far away from traffic and roads. Customers at Ötzi Bike can rent their top of the line e-bikes and explore the idyllic area by themselves. Countless guided tours on e-bikes leave nothing to be desired as well - the flat valley basin between the Reschenpass and Meran, which has apple orchards and is framed by a spectacular mountain panorama, is particularly perfect for cyclists looking for a good time. And that is not all! The Ötzi Bike shop offers a wide range of equipment - from bikes to rent or buy to repairs, clothing and accessories. more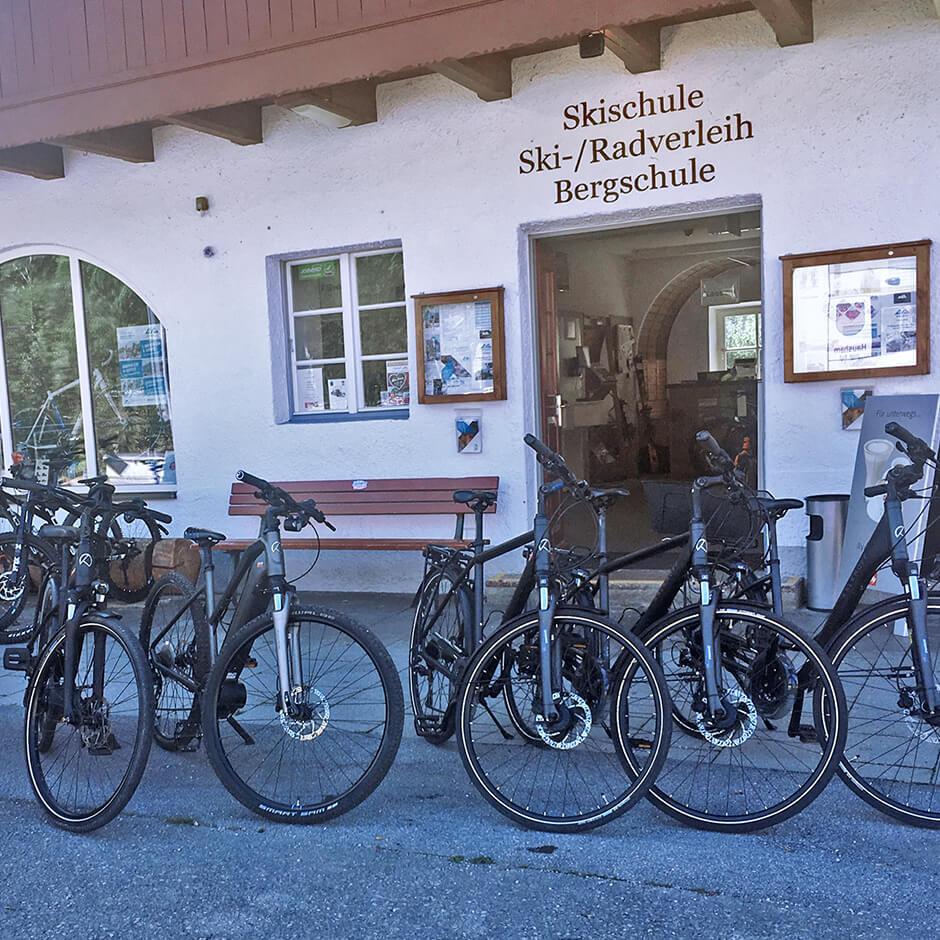 Papin Sport | Innichen (Italy)
The bike rental specialist, Papin Sport, stocks new Kalkhoff models each year and has been growing rapidly since 1987. Papin Sport guarantees an unforgettable cycle tour thanks to its all-inclusive package that includes delivery, collection and a full technical service for the bikes. Papin Sport has over 1000 bikes and e-bikes that can be rented from 80 service and rental stations across Italy and Austria. So get on the saddle — whether a comfortable tour around the lakes on themed cycle routes, along the popular Drau cycle path that stretches 510 km, or the cross-border Alpe Adria cycle trail — the area's highly diverse landscape and rich history offers an experience like no other! more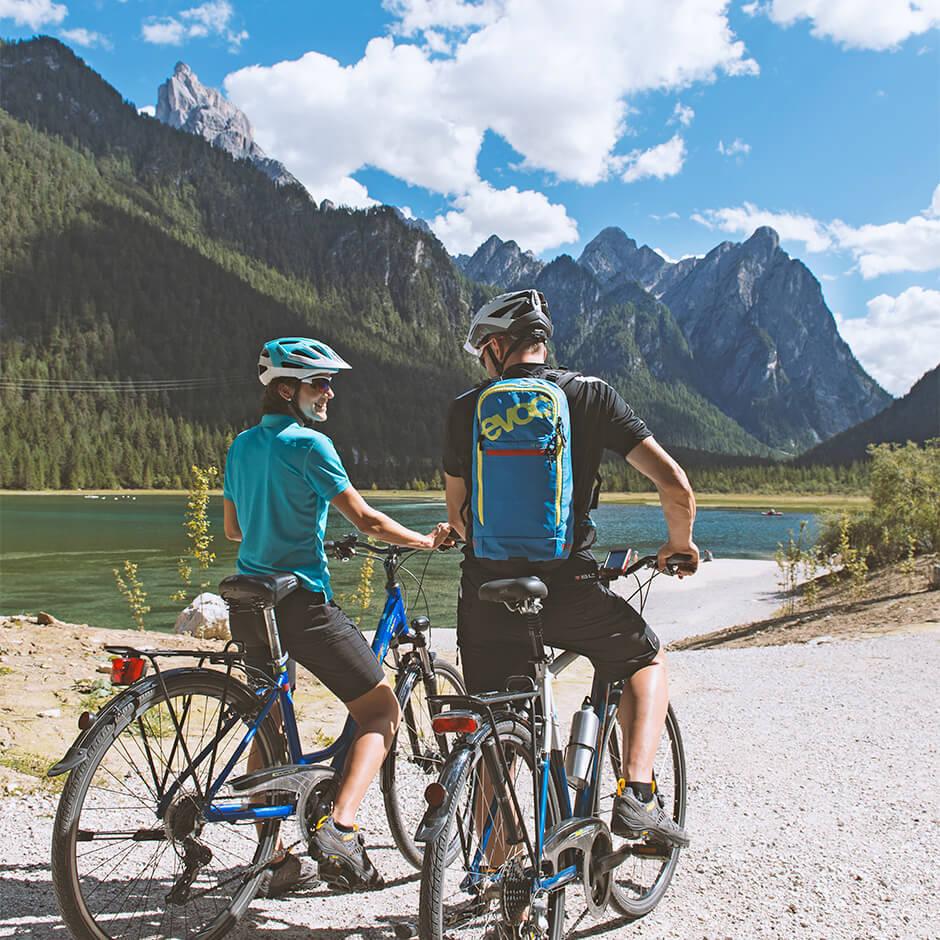 Top on Mountain | Bayrischzell (Germany)
The Top on Mountain bike rental outlet that stocks Kalkhoff trekking and touring bikes is smack bang in the middle of Bayrischzell's listed train station (BOB = Bayrische Oberlandbahn) in the picturesque Leitzachtal valley (about 1 hour away from Munich). Surrounded by Bavaria's Alpine foothills, this location offers a number of impressive tours on gravel and asphalt that range in difficulty. The bicycle rental outlet with a neighbouring repair workshop is open seven days a week and offers an additional delivery and collection service at nearby hotels. more
Perfectly equipped for your next bike ride!