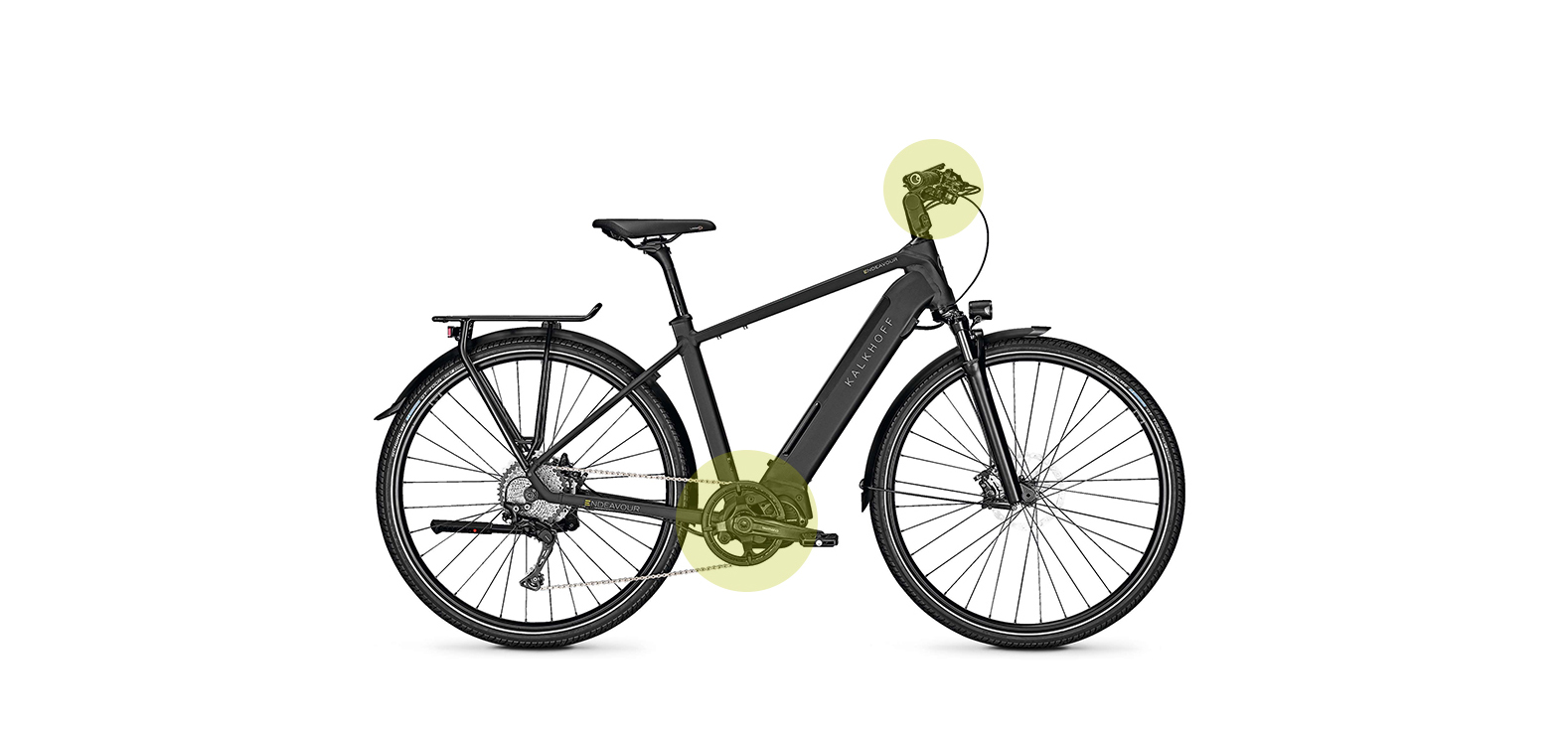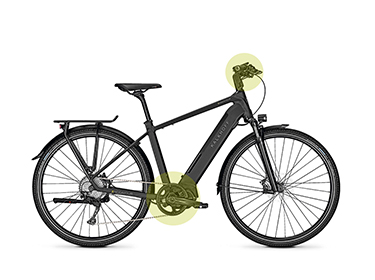 Short or long distances, smooth roads or rough terrain? There is a suitable SHIMANO STEPS system for everything. Motors for all needs, purposes and tastes: Shimano drives boast an impressively wide range, allowing them to demonstrate their strength in both the Kalkhoff range.
STEPS E6100
Mid-mounted motor // 540 WH // approx. 2.8 kg
Powerful, light engine weighing 2.88 kg, with optimum transmission for maximum range and a high degree of comfort. Slim, compact design and low energy consumption.
STEPS E7000
Mid-mounted motor // 540 WH // approx. 2.8 kg
Particularly fast-reacting and light drive at 2.8 kg; its flat construction ensures good ground clearance and a high degree of off-road capability. Can be configured to individual needs.
Mittelmotor // STEPS E8000
Mid-mounted motor // 540 WH // approx. 2.8 kg
The powerful, light SHIMANO STEPS engine, weighing 2.8 kg, masters the steepest trails and intuitively provides exactly the right degree of support with each pedal.
QUESTIONS & ANSWERS
Which Shimano motors does Kalkhoff use?
How powerful is a Shimano motor?
How efficient is a Shimano battery?
What is the range of an e-bike with a Shimano drive system?
What are the advantages of a Shimano display?