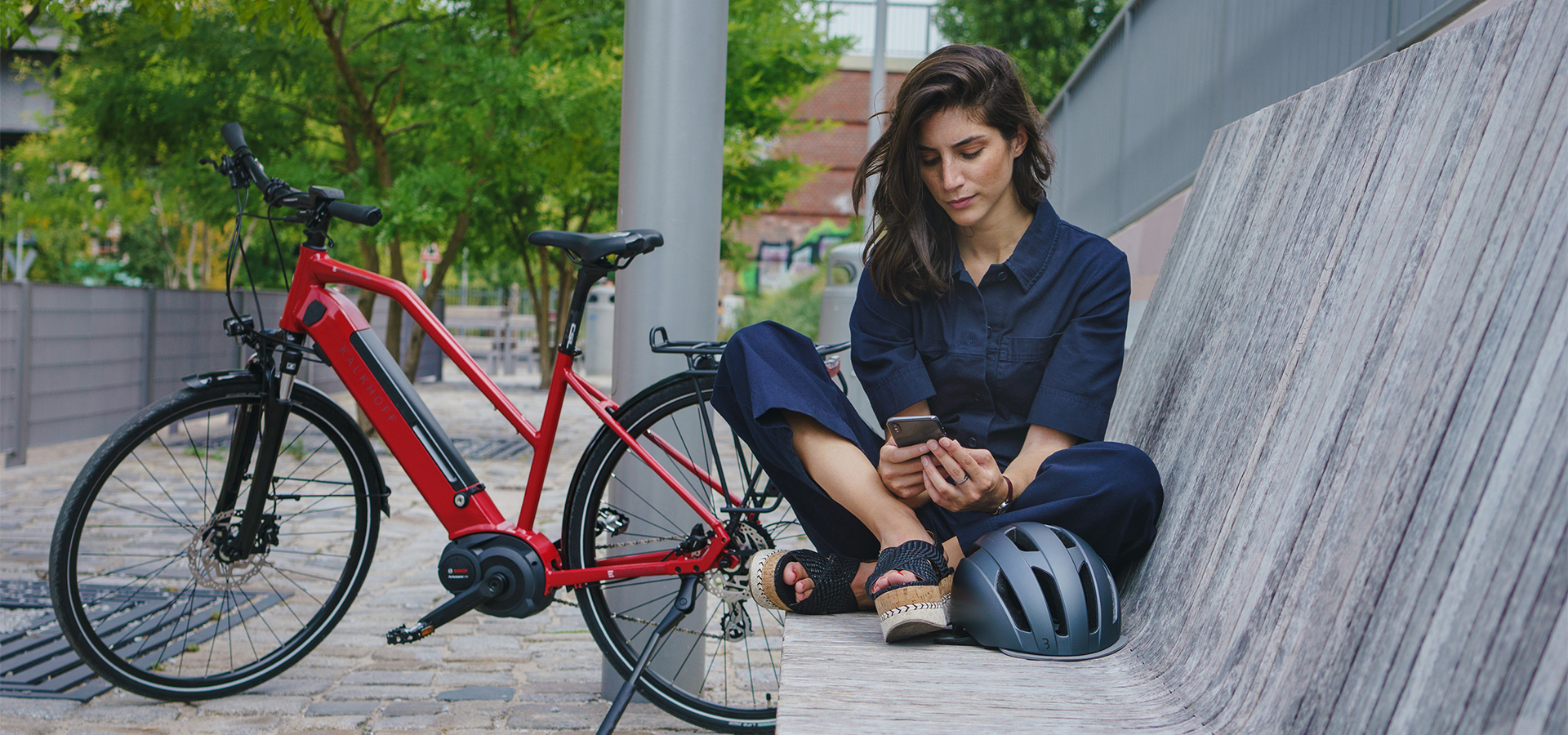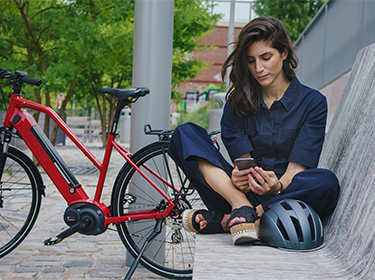 Impulse e-Bike navigation
The app for all Impulse EVO-Models
The new Impulse evo smart compact LCD Display offers you all the functionality of a sophisticated, modern on-board computer – and plenty more besides! Together with your smartphone, it becomes your navigation system. The division of labour in this clever little system is clear: The smartphone provides the processing power. The Impulse Evo Navigations App, based on the tried-and-tested Naviki-Software, takes care of the routing. And the Impulse evo smart compact LCD Display shows you the way clearly using basic navigation signals. It connects to your smartphone via the integrated Bluetooth module – and thanks to the USB port that comes as standard, you can even charge your phone while you ride. So: You have your navigation in view at all times, while your smartphone is safely stowed away and charging at the same time. Where will you go next?
Download
The Impulse Evo navigation app can be downloaded free of charge from the iPhone App Store or the Google Play Store.
Kalkhoff Display App
The app for all Berleen-Models
Picture this: you're out and about on your e-bike, enjoying the journey, connected to your bike at all times and with everything important available at a glance. How? With the Kalkhoff Display app, your smartphone becomes an e-bike display, showing you – via a Bluetooth connection – your bike's system data, battery status, and assistance level. And with the integrated navigation solution, Kalkhoff Display will lead you comfortably to your destination or, if necessary, guide you to the nearest Kalkhoff specialist.
Download
The Kalkhoff Display App can be downloaded free of charge from the App Store.